Najwa Najjar has first-hand experience of the Middle Eastern conflicts that inspired her debut narrativefeature, Pomegranates And Myrrh.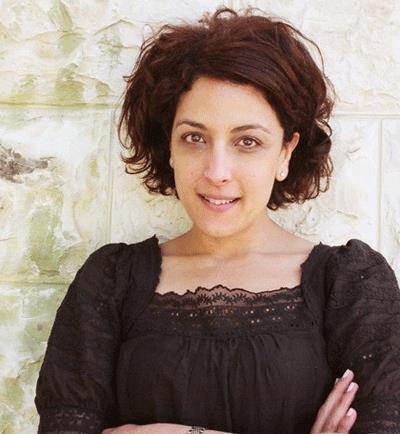 'I was locked in the house (in Ramallah) during the second Palestinian uprising when I came up with the idea for this film. I was watching all these violent images on TV and all the news was about terrorists,' she recalls.
'But there were ordinary people trying to move on with their lives. This is the kind of resistance that shows you can still go on. There's hope in there.'
'I didn't want to get into a dialogue of the Israeli-Palestinian fight, you lose the human side of the story in that'

Najwa Najar
The film stars Yasmine Elmasri, who also appeared in Caramel, with Ashraf Farah, Lemon Tree's Hiam Abbass, and Ali Suliman, in the story of a free-spirited dancer who meets an inspiring choreographer while her husband is imprisoned and the family land is seized.
The film won several prizes at San Sebastian, had a gala screening in Dubai and will now screen at Sundance and Rotterdam.
Najjar was born in the US and lived in Saudi Arabia before studying economics, politics and film in the US. She decided to move to Ramallah in 1994 - both her parents had left Jerusalem in 1948. She soon started making documentaries and fictional shorts.
Najjar attempted to make Pomegranates And Myrrh a few years ago, but the patchwork co-production fell apart. 'When the film first fell through, it broke my heart and it broke my pockets,' she says. But a trip to the Rawi Sundance Screenwriters Lab in Jordan in 2005 helped her rekindle the inspiration.
Ustura Films, Najjar's Ramallah-based company with producer Hani E Kort, led the new production with international partners including ZDF, Arte, Rif Films, Cinesud and Desert Doors. UK-based producer Robin Gutch was a key supporter from the early days.
Najjar admits the logistics of the 30-day, 42-location shoot were challenging. 'We planned for the shoot for six months in great detail,' she explains. '(Palestine) can be a very arbitrary country. It's all based on whether or not you will be stopped at one of 650 checkpoints. Is the soldier in a good mood today"
But there was a lot of goodwill. 'I felt like I had the whole country behind me. 'Can we shoot for free in the prison another week" 'Sure!' 'Can we have the soldiers as extras" 'Yes!' 'Can we borrow some paint" 'Of course."
She hopes the characters are seen on a human level. 'I didn't want to get into a dialogue of the Israeli-Palestinian fight, you lose the human side of the story in that,' Najjar says. 'I just wanted to show ordinary people in an extraordinary situation.'
Telling Palestinian stories is important to the writer-director, who might work next on a musical. 'It's difficult to raise money in a country where you have orphans and widows and bombing and roads that need building,' she says. 'But if you don't contribute to culture, you lose some of the culture.'