SCREEN SUBSCRIBERS: The Italian director's latest box office hit Suburra has inspired a 10-part series deal with Netflix.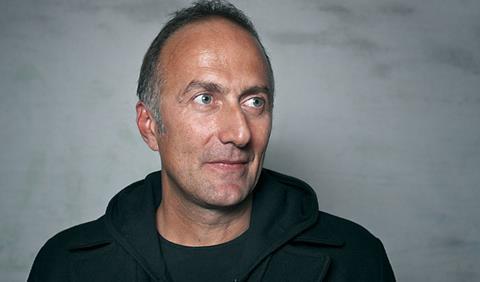 Known for emblazing television audiences with esteemed crime series Romanzo Criminale and most recently Gomorrah - director Stefano Sollima is once again making a name for himself, this time with the Italian box-office hit Suburra.
His sophomore feature is also drumming up noise because it has inspired a 10-part series deal with Netflix - the first television deal the online network has made in Italy. The Suburra series is now in 'active development', tentatively scheduled to start production in autumn 2016. At present, no talent or directors are attached, including Sollima whose availability may play a factor in his level of involvement in the series.
Based on the novel by Giancarlo de Cataldo and Carlo Bonini - both of whom Sollima worked with on Romanzo Criminale and his first critically acclaimed feature ACAB (All Cops are Bastards) - the film tells the fast-paced story of corruption and politics that splinters from the seedy underbelly of Rome to nearby Ostia, a fading seaside resort where gangsters run rampant.
Italian audiences have been clamouring to see the drama - helping to maintain its number two spot (behind Hotel Transylvania 2) in its second week of release, with an estimated earnings of $3.9m (€3.5m) as of October 25.
North America and Latin America are also privy to the 130-minute feature - made available day-and-date with Italy's October 14 opening - thanks again to a Netflix deal negotiated by the Italian production company Cattleya.
Suburra's rollout will continue with France's theatrical release on December 9, with remaining territories to follow in 2016.
The Netflix effect
In a private screening before this year's Cannes Film Festival, Cattleya screened the film to Netflix who vetted interest in both the film and a potential series.
"Netflix liked the book and the film so much, they offered us rights to premiere the film across North America and Latin America, as well as a television deal - their first deal with a series in the Italian language," said Cattleya's Partner/ Producer Marco Chimenz.
Chimenz also said Netflix would have taken more territories, though most had previously been secured through pre-sales with France (Haut et Court) and Italy (Rai Cinema), along with additional sales made by Paris-based outfit Indie Sales.
On the back of the film's European market premiere at Rome International Film Festival's MIA (International Audiovisual Market) - Chimenz added: "The last two to three years have been exciting [for the Italian television market]. Before, Italy had successful local programming shown on the main networks. Thanks to Pay TV operators such as Sky, Italian television is now seen across different territories. Netflix's involvement will increase this exposure even further."
From book to film
When Sollima read the first draft from his friends and long-time working partners, Bonini and de Cataldo, he was certain he had to make the feature.
"It is a fictionalised book based on the strange relationship between the church, the politicians and the mob," he says. "The subject was so real. I loved the title and the idea that it was set in Rome. But I also knew it would be a very challenging film to make."
While the novel was still in re-writes, Sollima brought on board writers Sandro Petraglia (Romanzo Criminale, The Best of Youth) and Stefano Rulli (The Young Pope, Romanzo Criminale) to assist in the beginnings of trimming the novel's expansive storylines and characters into a more condensed feature script.
Bonini and de Cataldo were ambitiously working on the film's script as well, while they simultaneously finished the novel.
"I had to betray the structure of the book slightly as there was just too much material. As it is, the film still maintains an in depth amount of story and characters," added Sollima.
Building tension
With a budget of €7m, sourced by production partners Cattleya and Rai, Sollima shot with an ARRI Alexa using a wide lens in an attempt to give audiences the full picture - much the same way he shoots Gomorrah.
The director, however, stole away from Gomorrah's production style by shooting long takes with minimal edits.
"Because there is so much dialogue, so many actors - and the storyline is very fast-paced - I wanted to slow it down by shooting long takes, with minimal cuts in the edit. That way audiences can feel as if they are there - it helps build tension," adds Sollima.
Locations are also key to the film. Using production designer Paki Meduri and cinematographer Paolo Carnera, both of whom he has worked with on Gomorrah, each location was treated as a character, with its own unique appearance to portray the changing worlds.
Assembling the cast
Pierfrancesco Favino was the first actor to come on board playing an insatiable politician. Elio Germano is his slimy counterpart as an apathetic event organiser and part-time pimp; while Claudio Amendola is the most feared of the bunch playing 'Samurai', a right wing terrorist turned menacing crime boss.
Other notable cast include Alessandro Borghi (who stars in the Italian Oscar contender Non essere cattivo) as 'Number 8', the heir to a powerful family, and Greta Scarano as his drug-addled girlfriend.
"I was extremely lucky to get all of these actors available at one time. They are busy, so we didn't have much time for rehearsals.
"But I always give actors my full attention on set. It is extremely important for them to feel confident in their characters," said Sollima.
When fiction becomes reality
During the film's ninth week of shooting (December 2014), a true scandal coined the 'Mafia Scandal' broke out in Rome and nearby Ostia - deeming alleged involvement between the mafia and corrupt political and business figures.
"It was incredible - we were chased by reality," said Sollima. "I wanted to make a film on power - to question what people would be willing to sacrifice for more money and more power. And then it happened in real life."
"This made the film even more contemporary. And because of this scandal, there was more interest in the book and film - we had a universal topic people could talk about. It was a great coincidence."
Gomorrah's challenges
As the leading director on Cattleya's Naples-based crime drama Gomorrah, now in its second season, Sollima has had both great fortune and tough luck with his involvement with the series.
"Gomorrah has been a great experience - it has given me many ideas, and the team is wonderful to work with, but it is never an easy shoot.
Contrary to Suburra, Gomorrah works in reverse order from truth to fiction.
"We try and portray 'that world' as authentically as we can, which often means shooting with Neapolitan actors in actual locations where events have occurred, such as someone getting shot. It can be dangerous."
Sollima reveals that it is not uncommon that the production's shooting location has to be changed because of circumstances with the mafia - whether political or violent acts amongst the local people.
"It is unfortunate these things still happen. It is like working in a place where the people are against you.
"It also makes our shoot very difficult to organise," added Sollima who recalls one shoot that was scheduled in a beautiful location, but just one day before had to be changed because of a murder.
"Luckily though - there has not been any harm to our production team."
Series potential
In relation to the Netflix series deal, the film-maker admitted, "I grew up watching shows like The Shield. I remember thinking, 'This is super cool. This is what I love, this is what I want to make.'
"But ten - twenty years ago, this was not possible in Italy. It wasn't trendy like it is today. Now, like with Gomorrah, you can create something you want to watch as a viewer."
Sollima says of Netflix's recent arrival in Italy, "It will certainly change the way we watch television - the audience is in control. You can determine how many episodes you watch at one time. That will also change the mindset for directors. I think it's an exciting time."