Comedy starring comedian Checco Zalone has become the biggest Italian film at the local box office; producer Taodue expects it to top Avatar's all-time record.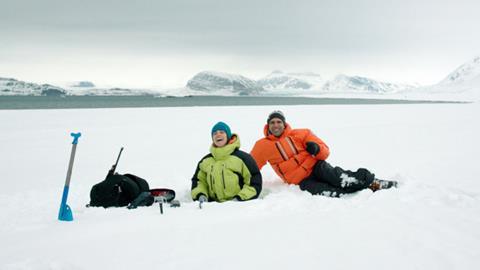 Checco Zalone comedy Quo Vado? has become the most successful Italian film of all time at the local box office after just 13 days on release, overtaking the $56.8m (€52m) grossed by comedy Sole A Catinelle - from the same actor, director and producer team - in 2013.
According to Italian box office service Cinetel, Quo Vado? has taken $58.2m (€53.3m), including Jan 13, and sold 7.5 million tickets.
The film stars Zalone as a parasitic Southern Italian government employee who is desperate to hold onto his job despite being transferred to the North Pole by spiteful colleagues.
Distributor Medusa's charge is currently short of Avatar's $71m (€65m) all-film record but that could soon change.
Producer Pietro Valsecchi (Call Me Francesco) of production powerhouse Taodue - the Rome-based producer behind Sole A Catinelle and two other Zalone hits - initially foresaw a total gross of $55m (€50m) for the film but has now revised his expectations.
"We've already attracted a larger audience than Avatar, which earned more due to the 3D ticket premium," the producer told ScreenDaily. "I think Quo Vado? will reach €70m ($76.5m)."
Following a stunning $6.55m (€6m) opening day and $24m (€22m) opening weekend, Quo Vado? had crossed $43.7m (€40m) before its second weekend. Last week it also benefitted from a mid-week national holiday.
Beating Star Wars
Perhaps most impressively, the film has excelled despite the pull of Star Wars: The Force Awakens.
Distributed by Medusa across 1,300 screens, Quo Vado? managed to crush Disney's fantasy juggernaut, which itself has taken a healthy $26.2m (€24m) after opening on Dec 16.
"Star Wars is a one billion giant, and I'm very happy that an Italian movie is going to triple its box office in our territory," said Valsecchi.
The producer also expanded on why he believes the film has hit home to such an extent. "In Italy, we once had great comedies from great authors who could mock the Italians and their flaws," he recalled.
"It's the same thing now with Checco. He shows up the worst part of ourselves like those movies did. He is the everyman who becomes a star and makes us laugh about our darker sides".
Benefiting from early television success, comedian Zalone's 2009 feature debut Cado Dalle Nubi was an instant hit, delivering box office of $15.3 (€14m). In 2011, Che Bella Giornata smashed that mark by making $47m (€43m).
All four Zalone films were directed by Gennaro Nunziante.
Taodue has secured a distribution deal for Quo Vado? in Spain and Valsecchi is in discussions about a French remake. The film has also garnered interest from the US.
"All the world is looking at us and to our success. I'm happy because this is good for Italian cinema," the producer added.