ACTOR: Although he has been tied to several long-running theatre gigs since leaving college, Jack Lowden has already made a serious impression for a 23 year old.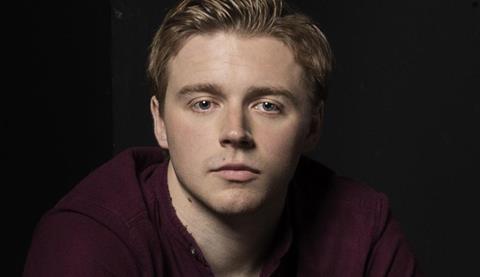 The actor won an Olivier award in April ("quite cool," he says bashfully) for his role in Almeida Theatre's revival of Ibsen's Ghosts, a role that also netted him the Ian Charleson Award in May.
His brief flashes onscreen herald greater things to come in film, however. First, in Sky's The Tunnel (a remake of The Bridge), where he played the key tragic role of Stephen Dillane's son, and then in Yann Demange's '71, both shot last year.
Lowden, who hails from Oxton in the Scottish Borders and comes from a "non-arty" home (although his brother dances with the Royal Swedish Ballet), left the Royal Scottish Academy of Music and Drama, now the Royal Conservatoire, a year early in 2011 to join an international touring production of Black Watch. This was quickly followed by the role of Eric Liddell in the stage adaptation of Chariots Of Fire, another long-running production.
Now he is free for more film and TV work: next up for Lowden is the part of Thomas Wyatt in Peter Kosminsky's production of Wolf Hall for the BBC (opposite Mark Rylance), followed by a small part in Joe Wright's Pan. He has also just landed one of the two leads in The Passing Bells, a five-part First World War series for BBC One written by Tony Jordan.
"It's been a whirlwind," he admits. "I take it seriously but I know how lucky I am to be doing it."
Contact John Grant, Conway van Gelder Grant john@conwayvg.co.uk