AFI Fest director Jacqueline Lyanga talks to Jeremy Kay about programme selections, David Lynch and the decision to keep the festival free.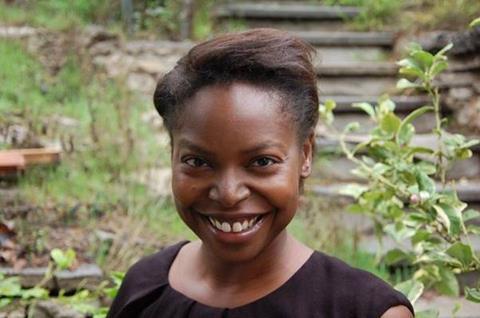 AFI Fest director Jacqueline Lyanga believes this year's edition will offer something for everyone as the event showcases some of the best work from the festival circuit. Lyanga worked as a programmer at AFI Fest since 2005 and assumed the role of festival director in January 2010. The festival is scheduled to run from November 4-11. The presenting sponsor is Audi, official sponsors include American Airlines and Stella Artois and official media sponsors include Screen International.
Tell us about some of the films on offer
"We've got a programme that really embraces some of the best films on the international film festival circuit and bright new American film-maker voices. In terms of international we have films like Mahamat-Saleh Haroun's A Screaming Man from Chad, about a father and son trying to co-exist, and this is a theme we see again in Diego Luna's Abel. There is also Submarino from Thomas Vinterberg and this year's Palme d'Or winner, Uncle Boonmee Who Can Recall His PastLives by Apichatpong Weerasethakul. We have got some fantastic work from a number of film-makers like Takeshi Kitano with Outrage, Takashi Miike's 13 Assassins, Lee Changdong's Poetry, and a double bill of Im Sang-soo's The Housemaid and [Kim Ki-Young's] 1960 version."
Documentaries seem to have hitched a ride with another section this year
"While we don't have a specific section [for them], we have brought documentaries into the world cinema programme, such as Ken Wardrop's His And Hers from Ireland, Xu Xin's Chinese film Karamay, about families who lose their children in a fire [and how Chinese authorities censored the story], and Kim Longinotto's Pink Saris, about female activists in India."
What work are you showcasing from young and emerging directors?
"From the US there's Cam Archer's Shit Year that plays in our New Auteurs section, and Alistair Banks Griffin's Two Gates Of Sleep and David Robert Mitchell's The Myth Of The American Sleepover. There have been some dominant themes in US independent cinema over the last couple of years and these are film-makers with new voices who are working outside of, say, the Mumblecore movement."
What's the thinking behind the new Breakthrough section?
"So much of our programming is culled from our travels and from recommendations and from tracking films. In this section we have films that we didn't track and cropped up solely through the admissions process. That's interesting and it gives the film-makers a chance to get a world premiere in a major festival." Examples include Nick Simon's Removal, a Gothic tale of a pill-popping cleaning service employee, and Johnny O'Reilly's Russian thriller The Weather Station about two detectives sent to a remote scientific outpost to investigate disappearances.
How do you manage to keep the festival free?
"The country still hasn't recovered from the recession so it's a way to give film-makers extra exposure and give them an audience, especially given the current climate of distribution. We can do this thanks to the help from the sponsors and we have cut back a bit and aren't showing as many films as we did prior to 2009. We're showing 97 films [including shorts] this year, which is more than last year. We show each film once except the awards contenders, which we will show a second time on the last day."
The festival's first guest artistic director is an iconic AFI Conservatory alum
"David Lynch has been extremely generous and he contributed the artwork that formed the basis of our creative campaign and you will see as we get closer that he was involved in the festival trailer. He made Eraserhead when he was a Fellow at the AFI Conservatory and he will present it as part of a double bill with Sunset Blvd." Lynch has just unveiled his sidebar of five films: Ingmar Bergman's Hour Of The Wolf, Stanley Kubrick's Lolita, Jacques Tati's Mon Oncle, Alfred Hitchcock's Rear Window and Billy Wilder's Sunset Blvd.
Is there much crossover between the festival and AFM?
"We have buyers who come from the AFM to see the films, although often in the evenings because market screenings don't end until around 5 or 6pm. We have a lot of film-makers at the festival who want to network and talk to people about their next film."
What do you want AFI Fest to stand for?
"I want people to think we are bringing a festival to the community to see the best of international cinema from the year as well as independent US work and also provide them with an opportunity to see awards season contenders. So we have gala and special screenings of films like Rabbit Hole, Werner Herzog's documentary Cave Of Forgotten Dreams, Black Swan and The King's Speech. And we are opening with the world premiere of Ed Zwick's Love And Other Drugs."