EXCLUSIVE: Moviehouse boards The Ecstasy of Wilko Johnson.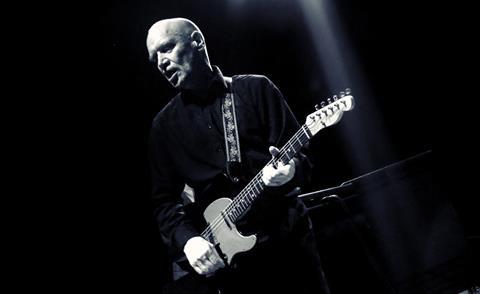 UK sales outfit Moviehouse Entertainment has boarded international rights to Julien Temple (The Filth and the Fury) documentary The Ecstasy of Wilko Johnson.
The Essential Arts/Nitrate Film Production doc, from producers Richard Conway and Andrew Curtis, follows the remarkable story of acclaimed musician Wilko Johnson who was told he only had months to live after being diagnosed with pancreatic cancer but staged a remarkable recovery while still managing to tour.
The film is in the latter stages of post-production and will premiere at SXSW this March.
Director Temple said: "I was astonished by Wilko on Oil City Confidential when I realised the depth of his eccentricity and wisdom and wanted to celebrate the inspirational way he dealt with his death sentence, and in the end he confounded us all."
Mark Vennis of Moviehouse added: "We are delighted and excited to bring this unique and cinematic story to the market and to have the opportunity to work with Julien, whose work we have admired for so long."