CHINA BOX OFFICE: Jurassic World roared into China with an opening gross of $100.1m in five days, topping the box office and pushing San Andreas into second place.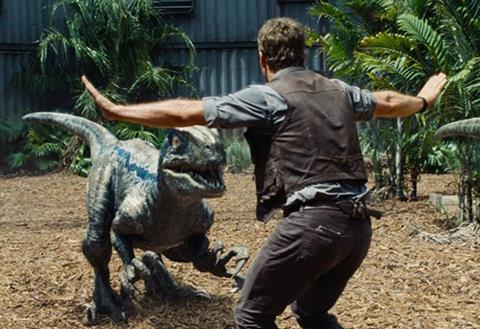 The Universal/Legendary Pictures production opened midweek on June 10 and drew 15.7 million admissions up until Sunday, according to EntGroup figures.
As with Universal's Furious 7, currently China's highest-grossing film ever, Jurassic World received investment from China Film Group, which controls import of foreign movies in China and owns cinema chains.
Warner Bros/New Line's San Andreas, starring Dwayne Johnson, grossed $29.56m in its first full week (June 8-14), for a cumualative gross of $81.72m after 13 days.
It was followed by Japanese animation Stand By Me Doraemon, which took a further $8.41m for a heatlhy cume of $83.05m after 18 days.
Indian production P.K. also managed to hold its own against the US tentpoles, grossing another $2m taking its cume to $18.77m after 24 days, an exceptional result for an Indian film in China. The comedy drama is directed by Rajkumar Hirani, produced by Vinod Vidhu Chopra and stars Aamir Khan, the trio behind 3 Idiots which also performed well in China and other Asian territories.
Disney's Avengers: Age Of Ultron came in fifth over the week, grossing $1.53m for a cume of $240.11m after 34 days.
It was followed by another Disney title Tomorrowland, which took $900,000 for cume of $19.24m after 20 days.