Dir: Ira Sachs. US. 2012. 101mins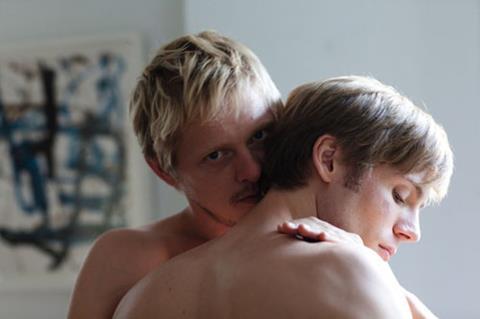 A tender portrait of a gay man in his 30s, Ira Sachs' fourth feature film (after The Delta, Forty Shades of Blue, Married Life) marks not only a return to the director's own personal experiences living in New York City in the late '90s/early '00s, but to a modest filmmaking style and sensibility that recalls a bygone era of American independent cinema. That is to say: Keep The Lights On isn't just set over a decade ago, but feels as if it was made then, as well. It should come as little surprise that the filmmakers cite Parting Glances, Bill Sherwood's seminal 1986 gay film, as one of their influences.
Movie industry insiders may also delight in Erik's rise through the film festival ranks with his documentary within the film.
The story focuses on the dissolution of a troubled homosexual relationship over a ten-year period, specifically from the point of view of Erik, a Danish documentary filmmaker living in the West Village. The film begins as Erik randomly meets and has passionate sex with Paul, who responds afterwards, "I have a girlfriend so don't get your hopes up." But as the two lovers become further entangled, it's not Paul's heterosexual past that's the problem: the nice lawyer turns out to have a mean crack habit.
Working in a more intimate, low-budget vein than his more recent films, Sachs offers snippets of his character's lives, including Erik's random encounters with other men, conversations with his straight female best-friend (Julianne Nicholson) and the inevitable deterioration of his relationship with Paul. The film has a nicely relaxed atmosphere, particularly in a pair of brief dramatic-comic scenes between Erik and his Danish mother (Paprika Steen). The slightly grainy, though well composed 16mm cinematography, by Dogtooth cinatatographer Thimios Bakatakis, further adds to the film's warm tones.
Movie industry insiders may also delight in Erik's rise through the film festival ranks with his documentary within the film, a portrait of a real-life gay photographer named Avery Willard. The project takes Erik to Berlin, where he wins the Teddy Award. The reference seems appropriate: Keep The Lights On will, in fact, next play in Berlin's Panorama section and could be destined for the same accolades. Indeed, while sure to be welcomed by the global gay and lesbian fest circuit, Keep The Lights On may be too soft for more commercial venues.
One of the film's central problems is that the core relationship is never fully realised. While Danish actor Thure Lindhardt exudes a likeable vulnerability, becoming increasingly sympathetic as we get to know him, Zachary Booth's Paul is more of an empty cipher, serving a dramatic purpose as the troubled love of Erik's life, but not a fully drawn character. If the two are such great lovers, it's hard to see it. Having said that, late in the film, there is one particularly powerful scene that shows the sad sacrificial lengths that Erik has gone to try to save the crack-addled Paul, holding his hand in a hotel room as he's hit rock bottom.
But as a film that is framed around this partnership, it's far more successful as an examination of Erik, a confused boy-adult trying to grow up.
Production companies: Parts and Labor, Tiny Dancer Films
International sales: Films Boutique, www.filmsboutique.com
Producers: Ali Betil, Jawal Nga, Jay Van Hoy, Lars Knudsen
Executive Producers: Marie Therese Guirgis, Lucas Joaquin, Ira Sachs
Screenplay: Ira Sachs, Mauricio Zacharias
Cinematography: Thimios Bakatakis
Production designer: Amy Williams
Editor: Affonso Gonçalves
Sound: Mariusz Glabinksi
Website: http://keepthelightsonfilm.com/
Main cast: Thure Lindhardt, Zachary Booth, Julianne Nicholson, Souléymane Sy Savané, Paprika Steen