Box office tops $653m… but admissions fall 1.5%.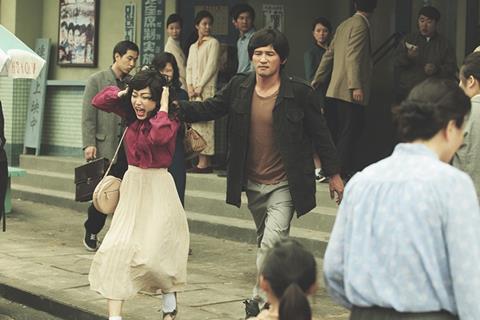 The Korean Film Council (KOFIC) has announced box office gross for the first half of 2015 is up 2.6% to $653.1m, although admissions are down 1.5% to 95.07 million year-on-year.
The government-funded agency attributes the increase in gross despite the drop in admissions to the rise of IMAX receipts and the fact that the average ticket price has gone up from $6.59 (KW7,687) to $6.86 (KW8,008).
In total, 494 films were released, on par with the 497 in last year's first half. Of this year's releases, 96 were local films - two more than in the same period last year.
Foreign films took 57.5% market share, led by Avengers: Age Of Ultron which gathered 10.49 million admissions.
Although local films saw a 2.7% drop in admissions, their 42.5% market share is similar to last year's 43%.
CJ's big-budget tearjerker Ode To My Father led the pack with 8.91 million admissions.
With 20.4% market share, CJ E&M topped the distributors' list, releasing 15 films including local titles Ode To My Father, The Chronicles Of Evil and Love Forecast. The vertically integrated conglomerate subsidiary raked in 19.26 million admissions and recorded $128.8m in sales.
Walt Disney Company Korea took second place with 15.1% of the market, releasing six titles including The Avengers: Age of Ultron and Big Hero 6.
20th Century Fox Korea followed with 12.5% from their eight releases including Kingsmen: The Secret Service and Melissa McCarthy-starrer Spy.
KOFIC also made note of 'diversity films' with drummer drama Whiplash taking 15.87 million admissions and local documentary My Love, Don't Cross That River taking 955,000 admissions.
Meanwhile, at a similar speed as Avengers: Age Of Ultron, Showbox's Assassination has, as of today, clocked up 4 million admissions in seven days on release.
Set in the Japanese colonial era, the action film stars Gianna Jun, Lee Jung-jae and Ha Jung-woo as a questionable crew of independence fighters on a mission to assassinate.