Tribeca selection Kicks and the world premiere of horror tale Lights Out are among the films announced by festival organisers on Tuesday ahead of the June 1-9 run date.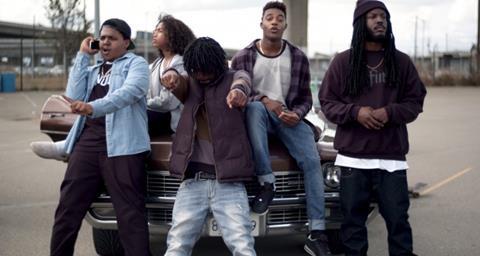 The six non-competitive Buzz entries of films culled from other festivals include:
Don't Think Twice from Mike Birbiglia; Equity by Meera Menon; Jean Of The Joneses by Stella Meghie; Kicks (pictured) from Justin Tipping; Life by Roger Ross Williams; and The Music Of Strangers from Morgan Neville.
All are US films except Jean Of The Joneses, which hails from Canada.
The six non-competitive Limelight films "of fiction and documentary films featuring noteworthy talent" are all world premiere and include:
FREE CeCe! by Jacqueline Gares; A Hundred Streets (UK) from Jim O'Hanlon; Lights Out David F. Sandberg; Opening Night (USA-Mexico) by Isaac Rentz; So B. It from Stephen Gyllenhaal; and The Sweet Life by Rob Spera.
All are US films except those indicated otherwise.
"In the Buzz section LA audiences will be treated to a group of highly curated films fresh off of their world premieres at recent film festivals," said festival director Stephanie Allain. "
"The Limelight section presents unique cinema-going experiences from a varied range of feature films with noteworthy talent across an eclectic range of stories."