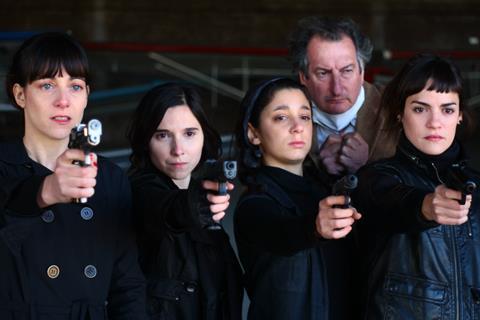 Grasshopper Film has acquired US distribution rights to La Flor, Argentinian director Mariano Llinas' 14-hour feature that premiered at the Locarno festival and came out a prize-winner at this month's Rotterdam festival.
Grasshopper plans to open the film theatrically in New York and around the US this summer, with a release on digital platforms to follow.
A decade in the making, La Flor follows four actresses - Elisa Carricajo, Valeria Correa, Pilar Gamboa, and Laura Paredes - through six episodes, including a monster movie, a musical, a spy thriller and a remake of a French classic.
The second part of the film, which was also in the official selections of the Toronto and New York festivals, just won the Hubert Bals Fund audience award at the International Film Festival Rotterdam.
Grasshopper president and founder Ryan Krivoshey commented: "An unparalleled achievement, Mariano Llinas' epic, multi-part adventure film is a thrilling and innovative work that celebrates the art of storytelling and cinema itself. We are thrilled to be releasing this extraordinary film."