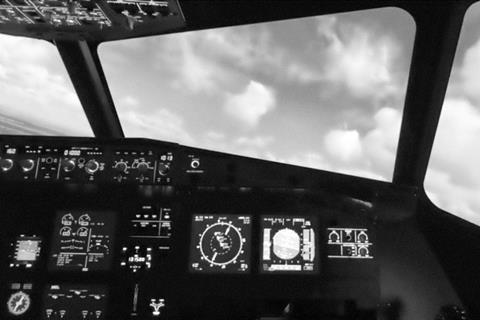 International Film Festival Rotterdam (IFFR) has announced the award winners for its 48th edition, with Zhu Shengze's Present.Perfect. taking the Tiger Award, with €40,000 accompanying prize.
The Tiger jury, comprised of Alfredo Jaar, Daniela Michel, Susanna Nicchiarelli, Katriel Schory and Pimpaka Towira, described it as "a daring film that takes us to places where we have never been…brings to light characters that want and need to be seen."
Ena Sendijarević's Take Me Somewhere Nice received the special jury award in the Tiger competition, praised by the jury as "a journey through a unique and very precise personal vision with humor and a deep sense of history."
The Bright Future award, for filmmakers presenting the world or international premiere of the first feature, went to Aya Koretzky's Around The World When You Were My Age. The jury of Sata Cissokho, Beatrice Fiorentina and Christoph Friedel noted "a strong cinematic approach to an intimate and poetic journey with a superb sound design merging perfectly with the images in every second." Karin Cuyul's Story Of My Name received a special mention.
Transnistra, by Swedish director Anna Eborn, won the VPRO Big Screen Award, and is subsequently guaranteed a release in Dutch theatres and a broadcast on Dutch public television channel NPO 2.
The festival's audience award went to Nadine Labaki's Oscar-nominated Capernaum, while the Hubert Bals Fund audience award – for the highest-rated film supported by the Fund – was won by Mariano Llinás' La Flor (Parte 2).
The festival closes on Sunday February 3 with Kim Nguyen's The Hummingbird Project.
IFFR 2019 winners
Tiger Competition award: Present.Perfect.
Tiger Competition special jury award: Take Me Somewhere Nice
Bright Future award: Around The World When You Were My Age (Special mention: Story Of My Name)
VPRO Big Screen award: Transnistra
IFFR Audience award: Capernaum
Hubert Bals Fund audience award: La Flor (Parte 2)
Voices short award: Casa De Vidro
FIPRESCI award: End Of Season
NETPAC award for best Asian feature world premiere: Last Night I Saw You Smiling
KNF award for best Dutch film: Too Late To Die Young
IFFR Youth Jury award: Lazzaro Felice
Found Footage award: Kodak