Lorenzo Vigas' Venice Golden Lion winner From Afar and César Augusto Acevedo's Cannes Critics Week France 4 Visionary Award winner Land And Shade will screen at the International Film Festival of Panama.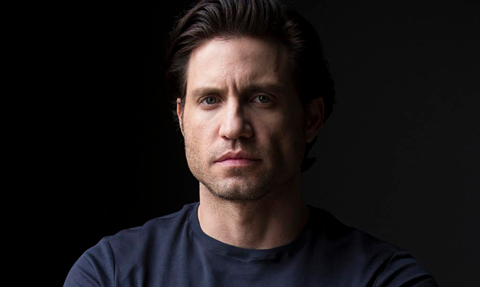 Both selections will play in the Ibero American Showcase under the auspices of IFF Panama 2016, which runs from April 7-13.
Italian actress Lucía Bosé will be guest of honour at the festival's fifth edition when three of films will screen — Death Of A Cyclist, Story Of A Love Affair, and No Peace Under The Olive Tree. High Heels will screen in special presentation.
Ibero American Showcase entries include Anna Muylaert's Brazilian foreign language Oscar submission My Second Mother, Álex de la Iglesia's My Big Night (Spain), 3 Beauties (Venezuela) by Carlos Caridad-Montero, and Spy Time (Spain) by Javier Ruiz Caldera.
Rounding out the section are: The Apostate (Spain-France-Uruguay) by Federico Veiroj; Road To La Paz (Argentina) by Francisco Varone; Semana Santa (Mexico) by Alejandra Márquez; and Strange Days (Argentina-Colombia) by Juan Sebastián Quebrada.
International Showcase selections include Jaco Van Dormael's The Brand New Testament (Belgium-France-Luxembourg), Jafar Panahi's Taxi (Iran), Deniz Gamze Ergüven's recent Oscar nominee Mustang (Turkey-France-Germany-Qatar), Abderrahmane Sissako's Timbuktu (France,-Mauritania), and Grímur Hákonarson's Rams (Iceland).
The roster also features Paddy Breathnach's Viva (Ireland-Cuba), Yuval Deshal's Baba Joon (Israel), Leyla Bouzid's As I Open My Eyes (France-Tunisia), Nanni Moretti's My Mother (Italy-France), John Asher's Po (USA), Radu Muntean's One Floor Below (Romania-France-Germany-Sweden), Kabir Khan's Bajrangi Bhaijaan (India), and Soi Cheang's SPL2: A Time for Consequences (Hong Kong).
Documentary entries are: He Named Me Malala (USA) by Davis Guggenheim; Daughter Of The Lake (Peru-Bolivia-Holland) by Ernesto Cabellos Damián; The Pearl Button (Chile-France-Spain) by Patricio Guzmán; My Father's Land (Bahamas-Haiti-Trinidad and Tobago) by Miquel Galofre; and Tea Time (Chile) by Maité Alberdi.
Karolina Bielawska's Call Me Marianna (Poland) also features, as do Rodrigo H. Vila's Boca Juniors 3D (Argentina), Paco de Lucía: A Journey (Spain) by Francisco Sánchez Varela, Al Purdy Was Here (Canada) by Brian D. Johnson, Future June (Brazil) by Maria Augusta Ramos, and Laurie Anderson's Heart Of A Dog (USA).
The five Panamanian films receiving their world premieres are: Ricardo Aguilar & Manolito Rodriguez's Salsipuedes; Drifting Away by Miguel Gonzalez; El Cheque by Arturo Montenegro; Pituka Ortega-Heibron's The Route; Guido Bibao's Time To Love: A Backstage Tale; and a special presentation of Kenke by Enrique Perez Him.
The Family Corner selections are A Horse Named Elephant (Chile-Mexico-Colombia) by Andrés Waissbluth, Caroline And The Magic Potion (Brazil-Spain) by Virginia Curiá, and Boy & The World (Brazil) by Alê Abreu.
Festival guests include Geraldine Chaplin and Street Name: Pirate director Patricio Castilla, and Venezuela's Édgar Ramírez (pictured), who served as executive producer on From Afar. Also attending are Kabir Khan and Amar Butala, the Indian film-makers behind Brother Bhaijaan, and Iceland's Grímur Hákonarson, director of Cannes Un Certain Regard winner Rams.
Special guests taking part in the Stories Of Central America And The Caribbean section include directors Arí Maniel Cruz, Hernán Jiménez, Miquel Galofre and Tyler Johnston, Paz Fábrega, Guido Bilbao, actor Luis Alberto García from Viva, and Julio Hernández Cordón, with I Promise you Anarchy, winner of the Primera Mirada award at IFF Panama 2015.
Po director John Asher and actors Christopher Gorham and Julian Feder will present their film, while Chilean musician and film soundtrack composer Jorge Arriagada will stage the workshop Sound In Cinema. Hot Docs director Chris McDonald will moderate a panel on documentaries and talk to IDFA programmer Raul Zambrano, and Tamara Falicov.