Dir: Iveta Grofova. Slovak Republic-Czech Republic. 2012. 84mins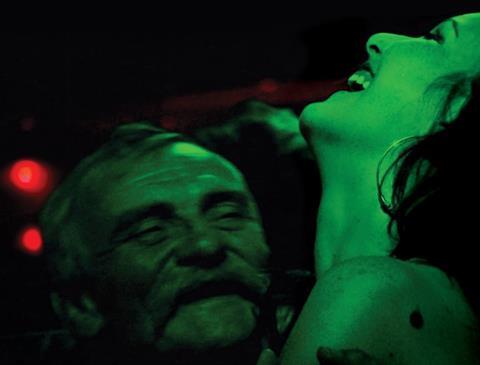 The documentary background of Czech director Iveta Grofova serves her well with her feature debut Made Of Ash (Az do mesta As), a tough slice of contemporary life set against the harsh backdrop of a Western Bohemian town on the Czech-German border where scores of Slovaks and Ukrainians arrive looking for a better life.
Made In Ash is an uncompromising but highly watchable film.
It is a strikingly gritty film, shot in hand-held style with stark a documentary feel, and offers up a raw an uncompromising vision of what life is like for young women caught in a bleak cycle of low pay, long hours and tough decisions. The film had its world premiere at the Karlovy Vary International Film Festival where it screened in the East of the West competition section.
At the heart of the film is young Romany woman Dorota (Dorota Bila) - meaning 'God's gift' - who has just graduated from high school in Eastern Slovakia and eager to find a new and more exciting life. She says goodbye to boyfriend and family and heads to work in the border town of As (which translates as 'Ash').
She finds work in a textile factory alongside scores of similar women – young and old – and finds herself caught in a routine of long hours, low pay and living in a hostel, where she makes friends with vivacious Silvia (Silvia Halusicova), who encourages her to try and have fun in the seedy bars of the town.
When the factory lays off the entire workforce and Dorota is left with no money she is faced with some tough decisions, with a much older man who lives a secure life in Germany keen to marry her so he can have a companion. As her dreams to 'ash' Dorota has to decide in which direction her life will go.
Director Iveta Grofova directs with a gritty sense of authenticity, using mainly non-actors set against a rarely seen backdrop of the harsh reality of life in these tough border towns. Made In Ash is an uncompromising but highly watchable film, and marks Grofova out as a talent to watch.
Production companies: Protos Productions, endorfilm, Punkchart Films, Ceska televise, RTVS, Atelier.doc, partizanfilm, hulapa film
International sales: endorfilm, www.endorfilm.cz
Producers: Barbara Kipsova, Kiri Konecny, Ivan Ostrochovsky
Screenplay: Iveta Grofova, Marek Lescak
Cinematography: Viera Backikova
Editor: Maros Slapeta
Music: Matej Hlavac
Main cast: Dorota Bila, Silvia Halusicova, Robin Schmidt, Jarka Bucincova, Maria Bila