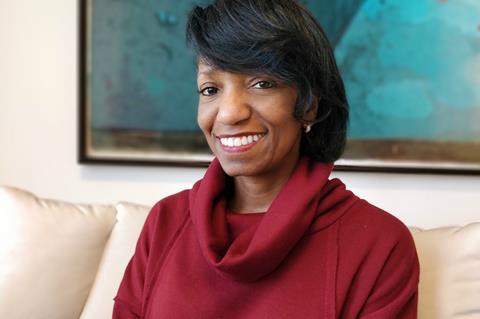 Diana Williams has joined Gigi Pritzker and Clint Kisker's Madison Wells Media (MWM) as executive vice-president of creative at New Universe Division (MWMU).
Williams will oversee all creative aspects of the newly formed unit, from IP development and acquisition to content strategy and creative execution.
She will be responsible for building MWMU's core competencies in creative content strategy, world-building, content production and data analytics, working alongside previously announced executive vice-president of operations Morgan Kruger.
MWMU was launched as an IP engine focused on cross-platform content creation while also acquiring and enhancing IP across media including film, TV, immersive gaming, comics, books and beyond.
The division recently partnered with Chicago-based artist Hebru Brantley and his Angry Hero Productions to build a universe of stories, characters and content around his Flyboy character and the Nevermore world.
MWMU also offers the ability to expand the reach of MWM's existing IP like Enders Game, which was made into a 2013 feature and is currently being developed for television by MWM Studios (formerly OddLot Entertainment).
The division also includes MWM's strategic investment partner Wonderstorm, a story and play studio that is currently building an immersive world to be distributed as a Netflix Original animated series and a video game.
"By launching our Universe division, we knew we needed top creative talent who understood how powerful IP can be successfully packaged for many different kinds of platforms," MWM co-founders Pritzker and Kisker said.
"Diana's deep knowledge and love of working with and building out IP for traditional and emerging platforms will allow our Universe division to expand content in new and exciting ways."
"I am thrilled to be joining the MWM team as we launch MWM Universe," Williams said. "What attracted me to MWM was their innovative approach to this industry. I'm excited to join this company and work with them to bring the creative visions of unique talents like Hebru Brantley to life."
Prior to MWMU, Williams worked at Lucasfilm in the Story Group division, where among other things she deployed her expertise in cross-platform development within the Star Wars universe across multiple media platforms.
She was recently the senior creative producer at ILMxLAB, an immersive entertainment and virtual reality laboratory within Lucasfilm, which she helped launch in 2015. Prior to Lucasfilm, Williams founded Roller Coaster Entertainment, a production company with a focus on IP development and multi-media storytelling.