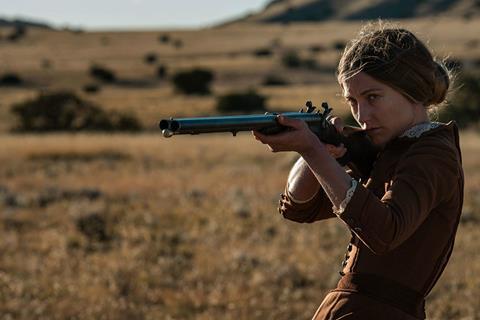 Magnolia Pictures International has acquired all rights outside the US to The Wind and will introduce the supernatural horror tale to buyers at this month's American Film Market.
The film, which stars Caitlin Gerard, Ashley Zukerman and Julia Goldani Telles, had its world premiere in the Midnight Madness section of the Toronto International Film Festival and was recently picked up for the US by IFC Midnight, which is planning a 2019 release.
Screenings are set for the upcoming Sitges International Fantastic Film Festival of Catalonia in Spain and the Lund Fantastisk Festival in Sweden.
Produced by Soapbox Films and Divide/Conquer, The Wind is written by Teresa Sutherland and marks the directorial debut of Emma Tammi. It tells the story of a woman who, after moving to the Western frontier of the US in the late 1800s to settle in with her husband, is driven mad by an evil presence.
Magnolia International's AFM slate will also include drama Tyrel, hit documentary RBG and comedy-drama Please Stand By, with Dakota Fanning, Toni Collette and Alice Eve.