Dir: Christophe Honore. France. 2009. 107 minutes.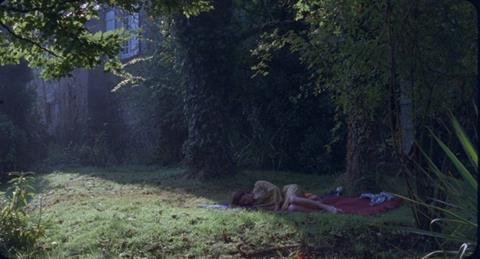 When a young, independent-minded woman decides to go home for the holidays you know you're in for festering family resentment served up cold. When the woman in question is a bourgeois Parisian, add a dash of ennui, alienation and random acts of madness.
Christophe Honore provides all this and more in his latest feature, Making Plans for Lena, which sees Chiara Mastroianni thrown to the mercy of her pervasive mother, ailing father, petulant sister, blasé brother and former partner. Neither comedy nor tragedy, Honore's latest feature is a slow-paced, handsome family psychodrama which is just about held together by a robust female cast.
Mastroianni brings a taut, restrained energy to her role
Well received at home in France where it opened on September 2 (marking a record for an Honore film with almost 400,000 admissions to date), this could play to Honore's small but loyal art house fan base internationally, where it will inevitably be compared to Arnaud Desplechin's 2008 hit A Christmas Tale (both star Mastroianni).
As with Tale, Making Plans for Lena also gathers up disparate members of a vigorous clan and tosses them like so many ingredients into a potage of simmering affections and recriminations. A harried Lena, eyeballs rolling in panic, is first seen rushing pell-mell through a crowded Parisian train station where she has managed to mislay one of her children. Tracking him down, she finds him nursing an injured bird, which she reluctantly agrees to take with them to Brittany in her handbag. By the time they arrive at the bucolic family home, the bird has suffocated, an ill omen for a family gathering if ever there was one. What's more, we've been signalled that Lena, though well meaning, is achingly unable to keep her world under control.
Lena has recently chucked in her job and husband in a bid for independence: she's in love with freedom but at a loss as to how to be happy. One by one, her siblings and parents dish out unsolicited advice, and matters are further complicated by the arrival of her ex-husband, invited to the gathering by her mother. You can understand their frustration with Lena. She's indecisive, she throws fickle tantrums, packs her bags to go and then comes back for more, and takes offence at the slightest comeback.
Honore picks up the action later in a wintry Paris to follow up on the emotional fallout of the Breton weekend.
Mastroianni brings a taut, restrained energy to her role. She's joined by a breezy Marie Christine Barrault as the meddling matriarch and Marina Fois as her jaded pregnant sister. But the male characters - Lena's ex-husband, her brother, brother-in-law and her new love interest - are mere outlines, roughly blocked out and endowed with little emotional depth.
Honore's direction and Laurent Brunet's photography are deft enough. But this is not a particularly rambunctious gathering. For the most part, characters speak in ambivalent half tones, leaving much unsaid, much to be surmised. Indeed, it feels like a cop out when the director fills in the gaps by resorting to not one, but two Breton folktales, including a 15-minute setpiece complete with colourfully costumed characters and wailing music. Both fables involve women who pact with the devil, overplay their hands and who suffer dire consequences. By the film's end, it's clear that for Lena at least, one can't make a deal with the comfortable bourgeois world without paying a price in personal freedom as well.
To sign up for Screen's weekly Reviews Newsletter with all the week's new releases, international openings and full festival reviewsdelivered free to your mailbox every Friday, please click HERE
Production Companies
Why Not Productions
France 3 Cinema
International Sales
Le Pacte
+331 44 69 59 55
Producer
Pascal Caucheteux
Screenplay
Christophe Honore
Genevieve Brisac
Cinematography
Laurent Brunet
Editing
Chantal Hymans
Production design
Samuel Deshors
Main cast
Chiara Mastroianni
Marina Fois
Marie Christine Barrault
Jean-Marc Barr
Louis Garrel
Fred Ulysse
Julien Honore