Dir: Bruce Beresford. Aust. 2009. 117 mins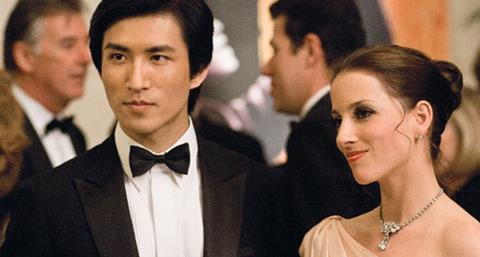 Li Cunxin's best-selling 2003 autobiography told of his barely credible journey from poverty-stricken peasant childhood in rural China during the Cultural Revolution to becoming one of the West's leading classical ballet stars. Bruce Beresford's handsome movie version captures the epic simplicity of Li's story — astonishing luck coupled with a fierce determination — and stirs strong primal emotions about love of family, country, personal freedom.
With many passionate and colourful dance sequences expertly choreographed by Graeme Murphy, the film is a must for ballet-lovers and a strong arthouse contender likely to appeal more to a female audience. Success with a broader audience is less certain, though everything has been done to present Li's world of ballet as tough, athletic and definitely heterosexual.
It's officially an Australian product — much studio work plus the many on-stage sequences were shot in Sydney — though the casting and extensive location work in China and Houston make this the most international of movies. Following its world premiere at Toronto, the movie opens locally on October 1.
When Li Cunxin (pronounced "Lee Schwin-sing") finished his dancing career he settled in Melbourne, becoming a stockbroker and motivational speaker. The book's huge success lead him to plan the film, for which he raised much of the undisclosed budget. Potential deals in the UK and US were mooted, but he went for the Australian team that made the award-studded 1997 biopic Shine — producer Jane Scott and writer Jan Sardi.
Sardi uses the device that worked so well in Shine: three actors play the prodigy hero. Li is first seen as a 10-year-old (Huang Wen Bin), one of the seven undernourished sons of his overworked mother (Joan Chen) and father (Wang Shuang Bao).
Chosen by visiting officials, for no apparent reason, to be sent to Beijing to study at Madame Mao's Dance Academy, Li endures unhappiness and iron discipline before becoming his teenaged self (Chengwu Guo, a powerfully talented young dancer). Through a politically incorrect tutor, he discovers western ballet techniques via secret videos of a soaring Mikhail Baryshnikov.
The adult Li (Chi Cao) is the standout student when Ben Stevenson (Greenwood), Artistic Director of the Houston Ballet, visits the academy. With Stevenson's enthusiastic backing, Li is awarded a rare short-term cultural scholarship to visit America and join the Houston company.
At first gobsmacked by skyscrapers, cash machines and kitchen appliances, Li soon settles in, Chinese-English dictionary to hand ("Upon my soul," he ventures). He grabs the career chances that come his way and falls for pretty blonde dancer Liz (Schull). When the Chinese delegation starts to worry about their flighty citizen, a tug-of-war develops that soon challenges Li's ingrained values and desires.
Sardi and Beresford marshal this rich material with precision, treating it as a 'hero journey', a mythic tale of victory over impossible odds. If this goodies v baddies approach reduces credibility and leaves many unanswered questions, it certainly heightens Li's cinematic adventure and ensures, against all odds, a happy ending for everyone involved.
And how fortunate were they to find a dancer/actor/looker like Chi Cao to play the seemingly impossible-to-cast lead role. Cao, Chinese-born-and-trained Principal Dancer of the Birmingham Royal Ballet, leaps, soars and spins just as brilliantly as the movie requires. Bruce Greenwood is sensitively sympathetic as the American mentor; Amanda Schull gives the underwritten girlfriend a warm reality.
Graeme Murphy's choreography is a big factor in the film's strong emotional impact, with excerpts from many ballets including his brilliant interpretation of Swan Lake. The ludicrous revolutionary ballet staged at the Beijing academy for a rapt Madame Mao is a highlight.
Production companies
Great Scott Productions
International Sales
Celluloid Dreams
+33 1 49 70 03 70
Producer
Jane Scott
Screenplay
Jan Sardi
Cinematography
Peter James
Production Designer
Herbert Pinter
Editor
Mark Warner
Music
Christopher Gordon
Main cast:
Chi Cao
Bruce Greenwood
Kyle MacLachlan
Amanda Schull
Joan Chen
Chengwu Guo
Huang Wen Bin
Wang Shuang Bao