The UK's Mara Pictures has acquired Pakistani drama Dukhtar (Daughter), which it plans to release theatrically in the UK in April 2015.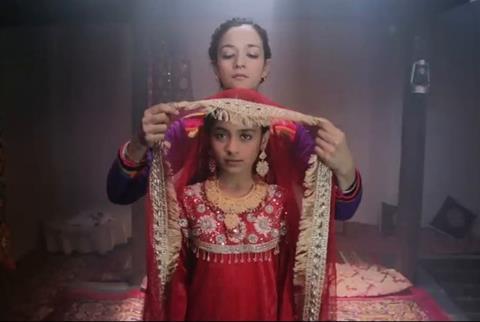 The debut feature of Pakistani director Afia Nathaniel, who also wrote and produced, the film premiered at this year's Toronto International Film Festival, screened at the London Film Festival, and won best director and the audience award at the South Asian International Film Festival in New York.
The film was also selected as Pakistan's entry to the Best Foreign-Language Film category of the Academy Awards.
Shot in the mountains of northern Pakistan, Dukhtar tells the story of a mother and her ten-year-old daughter, who leave their home to save the girl from an arranged marriage to a tribal leader.
"Dukhtar is a beautifully shot, captivating film and a stunning debut by Afia Nathaniel. It fits well into our profile of unique cinematic explorations from South Asia. We are excited to bring the film to UK audiences," said Mara Pictures' Sanam Hasan.
Produced by Pakistan's Zambeel Films and The Crew Films, Dukhtar was made with support from the UK's WorldView New Genres Film Fund. The producing team includes Muhammad Khalid Ali, Cordelia Stephens, Carsten Aanonsten, Shrihari Sathe, Noman Waheen and Thea Kerman.
Mara specialises in Asian cinema and has previously distributed The Reluctant Fundamentalist and Gangs of Wasseypur Part 1 & 2 in the UK.