Director Michael Radford. France-Germany-Italy. 2011. 102mins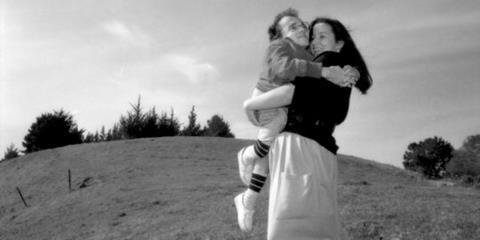 It's always a labour of love to make a jazz film, a jazz documentary even more so - especially when the musician subject is no longer around to promote it. But the labour pays off beautifully in Michel Petrucciani, Michael Radford's fond and informative portrait of the phenomenal jazz pianist, who died in 1999. Petrucciani's life is a story of exuberant triumph over challenge, and of the pleasures and prices of living life to the full.
What emerges, not least from footage of the man himself, is that Petrucciani was a hugely charismatic and ebullient character.
The film takes a four-square but effective documentary approach, stitching together archive footage with interviews, and features enough of Petrucciani's performances to make this a must for jazz buffs, whether or not they're fans of the subject himself (major jazz names interviewed include Lee Konitz, Joe Lovano and John Abercrombie). This will be a hard sell theatrically outside jazz-loving France, where it's released in September, but its DVD prospects should be brisk.
The film represents a confident return to non-fiction for British director Radford, best known for 1984 and Italian-language hit Il Postino but a documentarist through the 1970s. Here, Radford takes an unshowy and intensely sympathetic rather than reverent approach to the life
Petrucciani, who was born in 1962 in Montpelier, France with the condition osteogenesis imperfecta, sometimes known as 'brittle bone disease'.
As an adult, Petrucciani grew to only three feet, while his fragility meant that he often broke his bones and that his extremely energetic playing style was a constant physical risk. The son of a jazz guitarist father, Petrucciani fell in love with piano after seeing Duke Ellington on TV at the age of four. Rapidly becoming a prodigy, he played his first professional concert with trumpeter Clark Terry at the age of 13 - although some friends are quick to debunk the myth about the gig being an entirely impromptu marvel.

Through a friend, the pianist visited California, where he was befriended by saxophonist and mystic Charles Lloyd. A phenomenal transatlantic career followed, with Petrucciani becoming the first non-French artist signed to legendary label Blue Note. Success also brought the opportunity to indulge himself, and much of the '80s, we learn, was spent in a wild rush of champagne, cocaine and partying.
Petrucciani, we learn, was irresistible to women and, one former consort claims, was as talented between the sheets as on the keys. In interviews filmed at various stages in his life, Petrucciani is candid about his hedonistic tendency to overdo things - a penchant which, friends suggest, contributed to his early death. This portrait is anything but reverent about the pianist - we learn from his ex-wives and girlfriends that he had a habit of leaving one abruptly to take up with another, and associates reveal, albeit sketchily, that he had a callous side.

But what emerges, not least from footage of the man himself, is that Petrucciani was a hugely charismatic and ebullient character. Most importantly, we get insights into his blindingly rapid and inventive playing; and ample, hugely pleasurable footage of Petrucciani solo, or in tandem with greats such as Lloyd, Konitz and Stéphane Grappelli will make non-converts want to go out and discover the music.



Production companies: Les Films d'Ici, Liaison Films, Looks Films, Partner Media Investment
International sales: Wild Bunch, www.wildbunch.eu
Producers: Serge Lalou, Annick Colomès, Bruce Marks, Gunnar Dedio, Martina Haubrich, Andrea Stucovicz
Cinematography: Sophie Maintigneux
Editor: Yves Deschamps