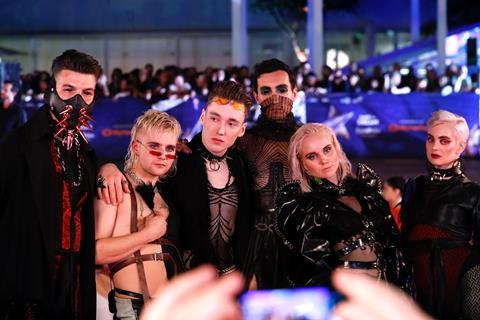 The first look image and trailer for Anna Hildur's documentary A Song Called Hate has been revealed.
Watch the trailer below:
When Icelandic, anti-capitalist, BDSM techno band Hatari become the official entry into the Eurovision Song Contest, a rare opportunity presents itself for the band to stage what would become, one of the most internationally televised live political protests in the competitions history.
Director Hildur follows the band on their journey from Reykjavik to Tel Aviv in this proactive film that explores the freedom of creative expression, the role and responsibility of artists to critically engage in contemporary issues and ultimately, how art can effectively act as an agent for change.
LevelK are handling worldwide sales.