EXCLUSIVE: Korea's Mirovision has signed a deal with the Dankook Graduate School of Cinematic Content (DGC), headed by Kim Dong-ho, to handle world sales on the school's features and short films.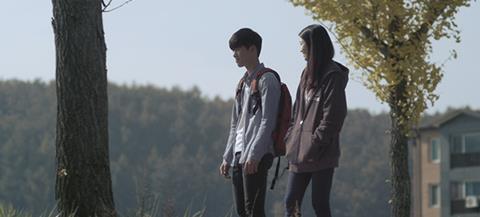 DGC students have directed critically-acclaimed graduate films such as Lee Yong-seung's 10 Minutes, which won a string of film festival awards, and Kim Dae-hwan's End Of Winter, which screened at both Berlin and Busan film festivals. 10 Minutes won FIPRESCI awards at both Busan and Hong Kong film festivals, a jury prize in Shanghai and best film at Taipei.
Mirovision is handling both of those titles along with the school's most recent title, To Be Sixteen, which recently premiered at the Jeonju International Film Festival, where it was awarded the CGV Arthouse Award. Directed by Kim Hyeon-seung, the film tells the story of a teenaged boy protecting his female friend who has accidentally fallen pregnant.
Kim Dong-ho was formerly the director of Busan International Film Festival and still holds the post of honorary festival director.
Mirovision has also picked up Japanese filmmaker Keinosuke Hara's Serenade, which revolves around a drag queen, his daughter and the woman he had the child with, and Park Jin-soon's Sunshine, starring Kang Eun-tak and Lee Mi-so, about a North Korean defector.