UPDATE: The head of the festival has branded reports of eleventh-hour staff resignations "slanderous" and "garbage" as the 40th anniversary edition got underway this week.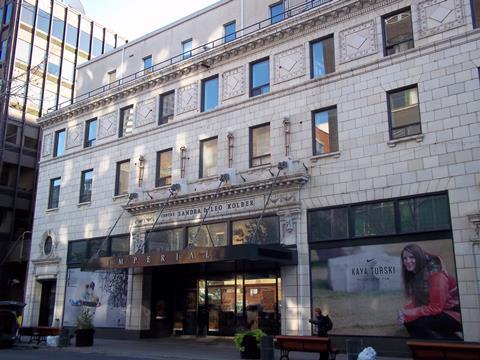 "It has nothing to do with the staff of the festival," Serge Losique, who founded the Montreal World Film Festival in 1976, told Screen International on Friday. "It's slandering [sic] and they will answer to that."
The festival president flatly denied that any member of his staff had left, despite an open letter in Le Journal de Montreal this week in which staff said their resignations were motivated by what they claimed was financial instability at the festival.
In an emotional call to Screen in which he sounded irate and frustrated, Losique appeared to concede that there has been turnover of some volunteers and agency workers hired on short-term contracts, but added this was not the same issue.
"These people [volunteers and agency workers] know nothing about or finances," he said. "When you have someone cleaning carpets you don't tell them about your financial matters."
Losique insisted the festival had begun well on Thursday when he said André Forcier's Embrasse-Moi Comme Tu M'aimes sparked a 20-minute standing ovation.
As to the matter of the Cineplex chain withdrawing its support this year due to what it described to CBC as "financial, timing and operational concerns", Losique declined to go into details but expressed confidence he would find replacement venues over the weekend.
A termination of a partnership with the Hyatt, he said, was nothing out of the ordinary. "I change hotels many times."
Overall Losique insisted the Montreal World Film Festival was in rude health, even though Telfilm Canada pulled its suport from the event in 2014 and last year employees threatened to leave over unpaid salaries.
"The situation is as good as any other big festival," said Losique. "We're trying to find money like everybody else, but the festival has existed for 40 years and will exist for another 40 years."
EARLIER REPORT: The Montreal World Film Festival (Aug 25 – Sept 5) is facing a rocky start to its 40th edition following last-minute staff resignations and a key venue cancellation.
According to local reports, a large group of the festival's full-time employees announced their resignation in an open letter sent to Le Journal de Montreal this week, citing financial uncertainty over the event as their prime motivation.
In another blow to the festival, the Cineplex movie theatre chain is withdrawing from the 40th edition due to "financial, timing and operational concerns".
"We've been working hard to support and co-ordinate the 2016 festival for some time now," Daniel Seguin, VP of operations for eastern Canada at Cineplex Entertainment told local media outlet CBC.
"Because of financial, timing and operational concerns with the festival itself, we had to make the difficult decision to not partner with them this year."
However, festival president and founder, Serge Losique, 85, said he was not sure that Cineplex's decision would stick.
"We'll see. For me, it's not set in stone," Losique told Radio-Canada.
The festival's sizeable programme is due to get underway this evening [Friday 26] with the world premiere of veteran Quebec director André Forcier's Embrasse-Moi Comme Tu M'aimes.
But international industry figures have expressed uncertainty about the event following this week's turmoil.
One executive told Screen: "It's a particularly difficult situation. We have a film playing at the festival and the director is soon to get on a plane without a clue of what's waiting for them there. Clearly we are not the only ones in this situation."
Lithuania's Ignas Miskinis, the director of Kings' Shift, is another filmmaker who has been left in limbo.
Stars attending
Guests set to attend the festival include Isabelle Adjani and Willem Dafoe. The latter will accompany his film My Hindu Friend by the late Hector Babenco.
However, the festival has also had to contend with hotel reservations falling through, in part due to the festival losing its long-standing partnership with the Hyatt.
"We will find rooms," Losique told the Montreal Gazette. "There are other hotels. We didn't sign a contract (with the Hyatt) in December. With big hotels, you need to sign in advance. But we will find rooms. I found [sic] for Willem Dafoe, Isabelle Adjani, other stars and the jury.
"We have a great film selection and it will be great. So I ask our local media, don't believe what anybody is telling you. These are false stories that have nothing to do with the festival."
The festival was not immediately available for comment when contacted by Screen.