Dir: Jesse Peretz. US. 2011. 85mins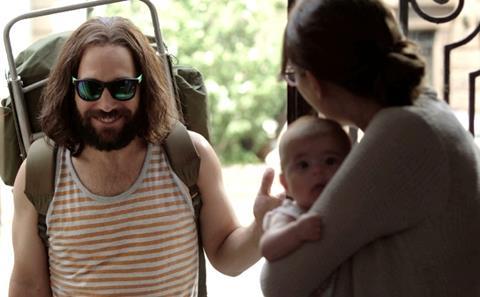 My Idiot Brother is a fable about an optimist whose honesty and optimism place him at odds with his family and almost everyone else. Paul Rudd makes this ordinary comedy something special.
If My Idiot Brother reaches a broad audience, Rudd's performance will be what takes it there.
With a boost from Sundance, My Idiot Brother, Jesse Peretz's latest, will play festivals and the indie circuit. Award nominations for Rudd will be an asset. A title that sends mixed messages is not. Its cast, with Steve Coogan and Emily Mortimer, should help rally the public in the UK and Australia, although Europe will be a challenge. Rudd's growing fan base will give it a strong shelf life in home entertainment.
We meet the friendly and affable Ned Rochlin (Rudd) at a farmer's market, just as he sells some grass to a uniformed police officer who complains he's depressed.
For that idiotic well-meaning blunder, Ned ends up in prison. Once released, he's dumped by girlfriend Janet (Kathryn Hahn) and he falls back on his mother and three sisters.
Scripted by Evgenia Peretz and David Schisgall, My Idiot Brother is driven by the tensions between Ned and his family. The kind trusting man-child has never had a real job or a real income. Each sister seems to know what's wrong with him. Each, as the comedy dictates, has her own glaring faults.
As bearded and ill-kempt Ned bounces from sister to sister, his flaw is his optimism, but his threat is his honesty. Thanks to him, two of his sisters learn that their partners are having affairs. He also imperils the career of his journalist sister (Elizabeth Banks) when he is responsible for getting juicy details from a wild young aristocrat that the sister presents as her own. None of his good impulses bring good results.
Jesse Peretz directs Ned's misadventures as one eruption after another. The cast is uneven, with Zooey Deschanel and Rashida Jones delightfully quarrelsome as a libidinal sister and her mature lawyer partner, and Steve Coogan woefully misused as a pretentious and distant documentarian brother-in-law. The locations and interiors are as generic as a stage set.
Yet Paul Rudd is the person the audience watches in My Idiot Brother – warm, clumsy, truthful, and generous, whether it's in a pratfall or a close-up, or in a prison cell. He has the agility to handle the nuances of the well-meaning boob, but conveys genuine good, as well, as he plays for laughs. If My Idiot Brother reaches a broad audience, Rudd's performance will be what takes it there.
Production companies: Big Beach Films, Likely Story
Contact: Daniele Melia, dani@bigbeachfilms.com
Producers: Anthony Bregman, Marc Turtletaub, Peter Saraf
Executive Producers: Caroline Jacsko, Stefanie Azpiazu, John Hodges, Aleen Keshishian
Screenplay: Evgenia Peretz David Schigall
Cinematography: Yaron Orbach
Editors: Andrew Mondshein, Jacob Craycroft
Production designer: Inbal Weinberg
Main Cast: Paul Rudd, Elizabeth Banks, Zooey Deschanel, Emily Mortimer, Steve Coogan, Hugh Dancy, Rashida Jones, Kathryn Hahn, Shirley Knight, TJ Miller, Janet Montgomery, Adam Scott