Dir/scr: Sebastian Silva. Chile-France-US. 2015. 101mins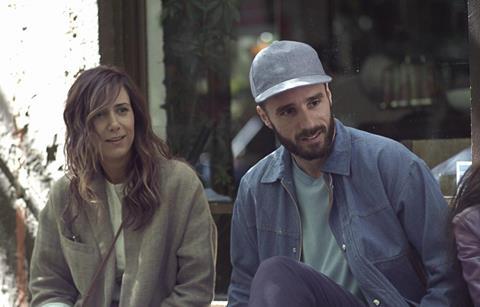 US-transplanted Chilean director Sebastian Silva delivers a sour, darkly satirical, morally ambivalent fable about the limits of hipster liberalism in Brooklyn-set improv drama Nasty Baby. Screening at Berlin after its Sundance debut, this is a less accomplished film than his tightly controlled 2007 psychodrama The Maid, but it still feels like a return to form – and to a brand of queasy ethical drama engendered by class conflict – after the indulgent road-movie interlude of Crystal Fairy and Magic Magic.
Nasty Baby suddenly lurches into much darker territory around three-quarters of the way through.
The film will likely play to the same urban hipster audiences whose self-absorbed values are held up for examination here, though it may struggle to make itself liked. Not falling over backwards to make his characters sympathetic is something of a Silva trademark, but it inevitably makes for irritating viewing at times.
Part of the problem is Silva's decision to cast himself in the role of Freddy, a self-regarding performance artist who could only exist in the protective environment of an enclave like Brooklyn: Silva's range is limited, and this exacerbates the grating quality of his character. Freddy's a bit of a narcissistic arse, we realise, as he illustrates his latest project – Nasty Baby – to a gallery owner: it involves him returning to the state of a mewling, gurgling babe in arms in order to explore his failed attempts to have a baby (via sperm donation) with his best friend Polly (Wiig).
Freddy's genial black partner, Mo (Adebimpe) is happy to be the third parent, but, when a sperm test suggests that Freddy is an unreliable donor, baulks at the idea of becoming the biological father himself. Freddy and Mo live in a cool ethno-chic apartment in a Brooklyn brownstone row; Polly, who works as a doctor, is always round, while Freddy's younger brother Chino (Silva's real brother Agustin) comes and goes.
Other denizens of the street include elderly single gay man Richard (Margolis) – thrown in rather too obviously as a representative of an earlier, less liberal era when three-parent families were inconceivable – and 'The Bishop' (Cathey), a mentally-challenged homophobe whose increasingly erratic behaviour, and unhealthy interest in Polly, begins to enrage the hot-tempered Freddy.
Chugging along amiably enough in handheld, Friends-goes-arthouse style as Freddy preps his gallery show and the three parents-to-be survive a half-sweet, half-awkward visit to Mo's folks somewhere out there in the suburbs, Nasty Baby suddenly lurches into much darker territory around three-quarters of the way through.
It's an audacious manoeuvre, and one that serves neatly to highlight the film's underlying theme: that in present-day America, enclaves of liberal openness are still surrounded by expanses of reactionary disapproval, and the hipster liberals are partly to blame for simply behaving as if these currents don't exist, rather than attempting to dialogue with them. The problem is, the film's abrupt mood swing stretches character credibility – especially in the case of Polly, the most grounded of the three friends – so that, by the end, it's the idea we applaud, not its execution.
Production companies: Fabula, Versatile, Funny Balloons
International sales: Versatile, pboye@versatile-films.com (in association with Funny Balloons, pdanner@funny-balloons.com)
Producers: Juan de Dios Larrain, Pablo Larrain
Executive producers: Peter Danner, Pape Boye, Violaine Pichon, Sebastian Silva, Christine Vachon
Cinematography: Sergio Armstrong
Editor: Sofia Subercaseaux
Production designer: Nico Arze
Music: Danny Bensi, Saunder Jurriaans
Main cast: Kristen Wiig, Sebastian Silva, Tunde Adebimpe, Reg E. Cathey, Agustin Silva, Alia Shawkat