Debut features dominate this year's competition lineup; Radu Jude, Radu Muntean among In Focus lineup.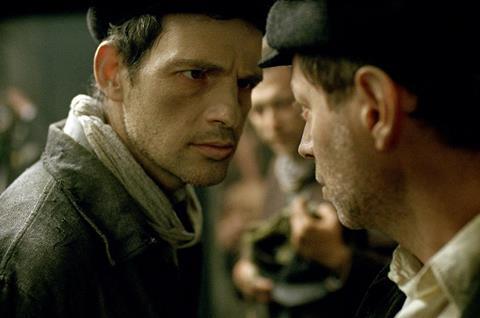 Full lineups below
The competition lineup of the 21st Sarajevo Film Festival (August 14 – 22) will include world premieres of two first features and the regional premieres of László Nemes' Son of Saul and Athina Rachel Tsangari's Chevalier.
Debut features dominate the competition programme this year, with six out of the ten selected films competing for the Heart of Sarajevo Award first films.
Three films are from directors returning to the festival's competition - Dalibor Matanić from Croatia, Corneliu Porumboiu from Romania, and Karl Markovics from Austria – and the lineup is rounded out with Tsangari from Greece.
COMPETITION PROGRAMME – FEATURE FILM 2015
WORLD PREMIERES
OUR EVERYDAY LIFE / NAŠA SVAKODNEVNA PRIČA
Bosnia and Herzegovina, Croatia, Slovenia, 2015, 90 min, dir. Ines Tanović (first feature)
ENTANGLEMENT / DOLANMA
Turkey, 2015, 86 min, dir. Tunç Davut (first feature)
INTERNATIONAL PREMIERES
BACK HOME / ACASĂ LA TATA
Romania, 2014, 91 min. dir. Andrei Cohn (first feature)
REGIONAL PREMIERES
CHEVALIER
Greece, 2015, 99 min. dir. Athina Rachel Tsangari
THE HIGH SUN / ZVIZDAN
Croatia, Serbia, Slovenia, 2015, 123 min. dir. Dalibor Matanić
MUSTANG
Turkey, France, Germany, Qatar, 2015, 94 min. dir. Deniz Gamze Ergüven (first feature)
PANAMA
Serbia, 2015, 105 min. dir. Pavle Vučković (first feature)
SON OF SAUL / SAUL FIA
Hungary, 2015, 107 min. dir. László Nemes (first feature)
SUPERWORLD / SUPERWELT
Austria, 2015, 120 min. dir. Karl Markovics
THE TREASURE / COMOARA
Romania, France, 2015, 89 min. dir. Corneliu Porumboiu
Among this year's In Focus lineup are Radu Jude's Aferim! and Radu Muntean's One Floor Below.
IN FOCUS 2015
AFERIM!
Romania, Bulgaria, Czech Republic, France, 2015, 108 min. dir. Radu Jude
GOODNIGHT MOMMY / ICH SEH, ICH SEH
Austria, 2014, Colour, 99 min. dir. Severin Fiala, Veronika Franz
THE LESSON / UROK
Bulgaria, Greece, 2014, 107 min. dir. Petar Valchanov, Kristina Grozeva
NO ONE`S CHILD / NIČIJE DETE
Serbia, Croatia, 2014, 97 min. dir. Vuk Ršumović
ONE FLOOR BELOW / UN ETAJ MAI JOS
Romania, France, Germany, Sweden, 2015, 93 min. dir. Radu Muntean
SIVAS
Turkey, Germany, 2014, 97 min. dir. Kaan Müjdeci
YOU CARRY ME / TI MENE NOSIŠ
Croatia, 2015, 155 min. dir. Ivona Juka