Dir: Garry Marshall. US. 2011. 118mins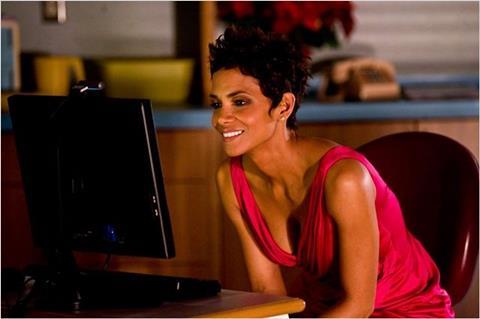 New Year's Eve may be a time for optimism and fresh starts, but unfortunately New Year's Eve is a movie made with cynicism and laziness. Though mostly a benign affair, this new romantic comedy from Pretty Woman director Garry Marshall copies the formula of his commercially successful Valentine's Day – a large group of disparate characters deal with the would-be hilarious realities of the titular holiday – with a rushed, good-enough quality that suggests a certain amount of smugness on both the filmmakers' and actors' part.
Again and again in New Year's Eve, screenwriter Katherine Fugate dishes out unappealing or predictable scenarios that lead to pat resolutions.
Opening domestically December 9, New Year's Eve will be the sole date-night film in the marketplace – with the exception of We Bought A Zoo, which will be arriving Christmastime. Playing off audiences' familiarity with Valentine's Day, this new movie (which is not a sequel) features an array of stars – like Jessica Biel, Katherine Heigl, Sarah Jessica Parker, Ashton Kutcher and Robert De Niro – but in truth the concept itself might be the biggest commercial hook. Critics won't be kind, but the masses may well flock, just like they did with Valentine's Day.
In the hours leading up to midnight, New Year's Eve eavesdrops on different New Yorkers as they celebrate December 31 in their own ways. Some, such as Seth Meyers and Jessica Biel's expectant parents, are trying to time the birth of their child so that they can win a cash prize for being the first New Year's baby at their hospital. Others, such as Robert De Niro's dying old man or Michelle Pfeiffer's mousy office drone, are using the occasion to take stock of unhappy lives. There is very little overlap in the film's array of crosscutting stories, although like in Valentine's Day Marshall springs some late surprises about how certain characters are connected to others.
It could be said that Marshall is throwing a party with New Year's Eve, inviting big names to perform in small roles that don't require much heavy lifting. (De Niro's subplot notwithstanding, much of the film is light and fluffy.) Sadly, though, the sitcom-y humour, cutesy tone and general slackness that were clearly evident in Valentine's Day are even more apparent here. Throughout the different storylines, easy gags and on-the-nose sentimentality rule the day, producing a film that wants so badly to be a breezy crowd-pleaser that it creates almost the opposite effect. Rather than radiating charm, the big cast seem to have been encouraged to ham things up.
To be fair, a few of the performers manage to cut through the glossiness to leave an impression. Although Pfeiffer is disappointingly paired with Zac Efron as an obnoxiously "hip" messenger who's trying to help her live out all her New Year's resolutions, she makes her one-note pushover character lovable through sheer willpower. Likewise, De Niro wisely underplays his role as a regretful, dying man, and Meyers shows some skill with lightly sarcastic one-liners, which will be no surprise to those who have seen his acerbic work on Saturday Night Live.
But again and again in New Year's Eve, screenwriter Katherine Fugate (who also scripted Valentine's Day) dishes out unappealing or predictable scenarios that lead to pat resolutions, usually having to do with a new year's potential for positive change. Instead of leaving the audience invigorated and hopeful, however, the movie can't stop patting itself on the back for its own adorableness. New Year's Eve seems to have invested so much of its creative energy figuring out the logistics of the different plot strands that the filmmakers left little time or thought for genuine emotion or character motivation. This is a party you can't wait to be over.
Production companies: New Line Cinema, Wayne Rice Productions, Karz Entertainment
Domestic distribution: Warner Bros.
Producers: Mike Karz, Wayne Rice, Garry Marshall
Executive producers: Toby Emmerich, Samuel J. Brown, Michael Disco, Josie Rosen, Diana Pokorny
Screenplay: Katherine Fugate
Cinematography: Charles Minsky
Production designer: Mark Friedberg
Editor: Michael Tronick
Music: John Debney
Website: www.newyearsevemovie.warnerbros.com
Main cast: Halle Berry, Jessica Biel, Jon Bon Jovi, Abigail Breslin, Chris "Ludacris" Bridges, Robert De Niro, Josh Duhamel, Zac Efron, Hector Elizondo, Katherine Heigl, Ashton Kutcher, Seth Meyers, Lea Michele, Sarah Jessica Parker, Michelle Pfeiffer, Til Schweiger, Hilary Swank, Sofia Vergara