Chinese exhibitor Jiangsu Omnijoi expands partnership with IMAX.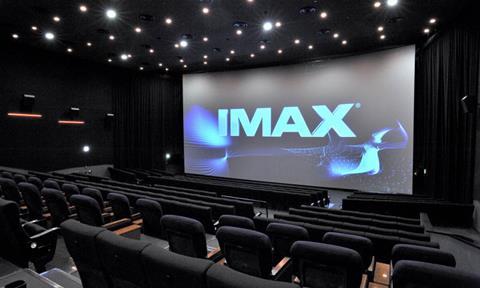 IMAX has struck a deal with cinema chain Jiangsu Omnijoi to build an additional 40 IMAX theatres systems across China.
The screens will be built in new multiplexes across tier one to tier four Chinese cities, and takes the number of IMAX systems in Omnijoi sites to 72.
The company expect the majority of the sites to open by the end of 2020 with the remaining sites to open by the end of 2021.
The hybrid revenue-sharing arrangement makes Omnijoi the third-largest IMAX exhibitor partner in Asia Pacific and fifth-largest globally.
Omnijoi Cinemas opened its first IMAX theatre in Suzhou in 2011 and currently has 16 in operation and 56 slated to open, including today's agreement.
IMAX CEO Richard L. Gelfond said: "As one of the fastest-growing cinema developers in China, Omnijoi Cinemas is determined to deliver moviegoers premier entertainment experiences and we are delighted to expand our partnership at such a significant level.
"Today's agreement not only brings our year-to-date signings in China to 72 theatres, but adds to our growing number of joint revenue-sharing arrangements in China, which allows us to share in recurring box office revenue. We believe our accelerated network expansion, coupled with the strong 2017 film slate ahead, will support our continued growth in our largest market thanks to relationships with valued partners such as Omnijoi Cinemas."
Read more:
IMAX signs biggest ever European deal