Deal comes as Film Movement aims to expand footprint in documentary arena.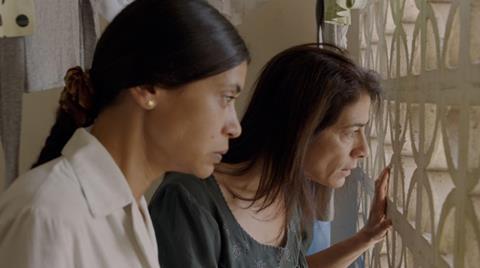 New York-based distributor Film Movement and documentary specialist BOND/360 have struck an alliance to broaden their reach into festivals and the educational sales arena.
Through Film Movement, BOND/360 will enhance the reach of their titles into festivals, community screenings, home entertainment and digital platforms, airlines, and hotels.
BOND/360 will assist in expanding the representation of Film Movement's catalogue of documentaries and narrative films to educational institutions.
Film Movement has recently moved more aggressively into the documentary space, acquiring more than two dozen features in the last two years, including such titles as My Love, Don't Cross That River, Randall White's Hockney, Jack Riccobono's The Seventh Fire, and Tanja Cumming's Lodz ghetto film Line 41.
BOND/360 has more than 40 documentary features that will join Film Movement's library of more than 300 features and 150 short films.
"We are pleased to be teaming up with BOND/360," Film Movement president Michael E. Rosenberg said. "They have built a superb catalogue of provocative and informative documentary features, and we look forward to working with them to maximise the audience for each of their films."
BOND/360 president Sara Schiller said: "Film Movement is the perfect representative for our films to widen their viewership, and we're excited by this collaboration. With the rapidly changing distribution landscape, combining our core competencies will create new opportunities for revenue generation for independent filmmakers."
BOND/360's recent films include Deep Web, (Dis)Honest: The Truth About Lies, Notes On Blindness, The Settlers, and Strike A Pose.
Film Movement recently acquired Laurie Simmons' My Art, Rachel Perkins' Jasper Jones, Phillippe van Leeuw's In Syria (formerly known as Insyriated, pictured), and Jean-Stéphane Bron's documentary The Paris Opera. The company released Frédéric Mermoud's Moka and Kôji Fukada's Harmonium theatrically earlier this month.