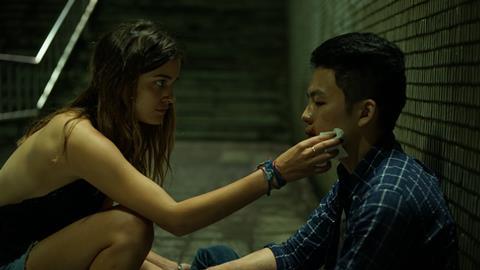 Malaysia-born, Taiwan-based filmmaker Wi Ding Ho has wrapped his latest feature, Cities Of Last Things, starring Lee Hong-Chi, Jack Kao and French actress Louise Grinberg (The Class).
The film tells the story of a man and his relationships with different women through three vignettes told in reverse chronology.
Lee Hong-Chi won best new performer at the Golden Horse Awards for 2015 drama Thanatos, Drunk, while Kao is a veteran Taiwanese actor with credits including The Assassin and One Night Only. Lu Huang (Blind Massage) and Stone of Taiwanese band Mayday also make special appearances in the film.
Cities Of Last Things is produced by Taiwan-based Changhe Films and co-produced by China's Hymn Pictures, Singapore's mm2 Entertainment and Kaohsiung City Government.