Altitude handles international sales. Altitude Film Distribution to release in UK.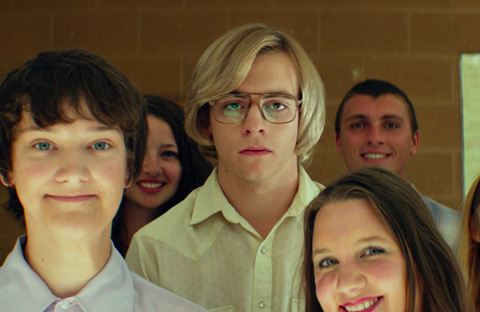 FilmRise has acquired North American rights to Marc Meyers' My Friend Dahmer. The Ibid Filmworks and Aperture Entertainment production is slated for an autumn release.
Altitude Films Sales is handling international sales, and Altitude Film Distribution has taken UK rights with plans for a theatrical release.
The film premiered in Tribeca last month and tells the true story of serial killer Jeffrey Dahmer during his time in high school, based on real-life classmate Derf Backderf's graphic novel.
Dahmer is portrayed as an awkward teenager who collects roadkill and has an unstable family life. He fixates on a neighbourhood jogger who routinely passes by his house. By the start of senior year, he acts out, throwing epileptic-like fits in the halls.
His goofball antics win over a group of nerds who form The Dahmer Fan Club headed by Backderf. This camaraderie cannot mask his growing depravity. Approaching graduation, Dahmer spirals further out of control, inching ever closer to madness.
The film stars Ross Lynch as Dahmer, Anne Heche, Vincent Kartheiser and Alex Wolff. Meyers adapted the graphic novel for the screen.

"Marc has created a haunting, heartbreaking, and totally unexpected exploration of one of the most notorious figures in American crime history," Danny Fisher, CEO of FilmRise, said. "We are beyond thrilled to bring this powerful film – and Ross Lynch's incredible performance as Dahmer – to audiences in autumn."
Marc Meyers said: "I have to thank Derf for entrusting me with his story. It's a powerful book, which has deeply resonated with loads of people of many ages here and abroad. When we first met, he signed my hardcover copy, 'Don't f**k it up!!!, Derf.' Adapting it has been an extraordinary experience and wonderful challenge. And now, I'm very thrilled to collaborate with our new friends over at FilmRise."
Meyers, Jody Girgenti, Adam Goldworm, Michael Merlob, and Milan Chakraborty produced, while Michael Novogratz and Giorgio Angelini served as executive producers.
The deal was negotiated between Fisher and FilmRise's vice-president of acquisitions Max Einhorn with UTA Independent Film Group.