JULY 20 UPDATE: IFP's 39th Film Week takes place September 17-21 in Brooklyn, New York.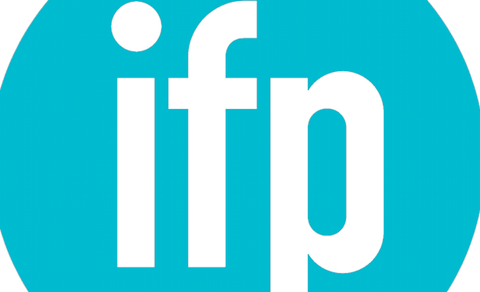 The Independent Filmmaker Project (IFP) has announced more than 110 narrative and documentary features and 35 television, digital, web and app-based series to be presented at the 39th annual IFP Film Week.
Films include Franka Potente's directorial debut Home and Clea DuVall's Layne in the No Borders Intrenattional Co-Production Market. Narrative Lab entries include Cubby by Mark Blane and Ben Mankoff, and Cathy Yan's Dead Pigs.
Of the narrative selections, 70% of the entries are directed by "diverse creators" and 30% by women. The film selection was curated under the guidance of IFP deputy director / head of programming Amy Dotson and senior director of programming Milton Tabbot.
The slate for IFP's Project Forum includes both scripted and non-fiction series (limited, mini and full season) in all formats and genres.
This year's serialised content slate includes scripted long-form series likeThe Commons, which Laura E Davis wrote, directed and served as executive producer on, and scripted short-form series such as Caught In The Web, written and directed by Stian Hafstad.
Also featured is a non-fiction long-form category with six films including director Cumari: Rainforest To Table, directed and produced by Patricia FInneran, and non-fiction short-form series like Waking Dream, directed by Theo Rigby and produced by Rebekah Fergusson.
Under the curatorial leadership of Amy Dotson, IFP's deputy director and head of programming and Milton Tabbot, IFP's senior director of programming, selected projects address subject matter such as race, feminism, gender politics, and the environment.
IFP Week will provide a host of activities to connect content creators with industry leaders in TV, digital and new media. Series showrunners and creators will take part in the IFP Project Forum, the international co-production market catering to all platforms.
All projects will participate in Screen Forward Pitches, a half-day, exclusive live pitching session for top television, new media and digital executives, while 10 projects will be showcased in the Screen Forward Showcase, highlighting independent produced pilots and series for acquisition.
"Our serialised content slate this year is both provocative and political," IFP executive director Joana Vicente said. "In this changing technological and artistic landscape, it is imperative to become more platform agnostic as an organisation. While we've always helped those with bold, controversial and risk-taking stories to tell, we are particularly focused this year on giving voice to those artists no matter what medium the message takes."
For the full 2017 IFP Week film and serialised content slate, click here.