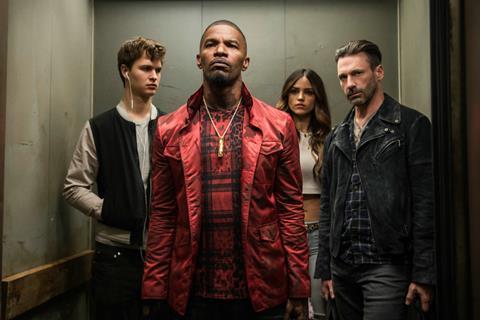 Liza Chasin, president of US production at UK-based Working Title, is leaving the company after more than 25 years.
Working Title co-chairmen Eric Fellner and Tim Bevan made the announcement to staff on Monday. In an email to staff, Fellner and Bevan revealed that Chasin will continue to serve as a producer on many projects that she helped develop with the company.
The co-chairmen shared a message from Chasin in which she hinted at her next chapter in producing, but did not specify where she may be headed when she separates with the company at the end of the year.
Chasin joined Working Title in 1991 as director of development and was promoted to vice-president of production and development. She rose to the position of president of US production in 1996.
Her credits include Cate Blanchett's Elizabeth, Bridget Jones's Diary, About A Boy, Les Miserables, Love Actually, and The Danish Girl.
Recent films include Victoria & Abdul, Edgar Wright's Baby Driver (pictured), and the upcoming The Snowman with Michael Fassbender.
Fellner and Bevan said in a memo to staff they intended to maintain a "strong and robust presence in the US and look forward to more growth on both the film and television side as we go forward."