Production on the big-budget television series is set to commence this summer.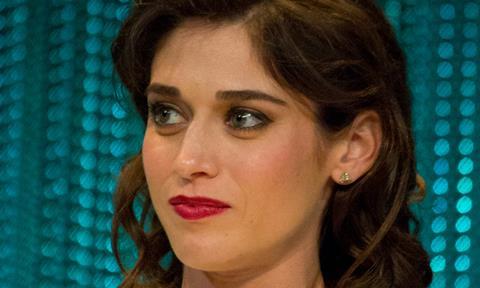 Bavaria Fernsehproduktion, Sky Deutschland and Sonar Entertainment have announced that filming on the Das Boot sequel will begin this summer, and have revealed its cast.
The eight-episode series is a sequel to Lothar-Günther Buchheim's novel and 1981 film of the same name and will premiere in autumn in 2018 in Sky territories Germany, Austria, Italy, the UK and Ireland. Co-producer Sonar Entertainment will handle international distribution in the rest of the world.
Directed by Andreas Prochaska, the 104-day shoot on the $28 million production is set to begin on August 31 in La Rochelle, France and will contine in Prague, Malta and Munich.
In addition, the cast has been announced for the event series, including including Lizzy Caplan, August Wittgenstein and Rainer Bock.
Also starring are Rick Okon, Vicky Krieps, Jonathan Zaccaϊ, Leonard Scheicher, Robert Stadlober, Franz Dinda and Stefan Konarske.
Tony Saint and Johannes W. Betz are the head writers. Moritz Polter and Oliver Vogel serve as executive producers for Bavaria Fernsehproduktion alongside Marcus Ammon and Frank Jastfelder for Sky, and Jenna Santoianni for Sonar Entertainment.
Polter and Vogel commented: "Few TV projects are as highly anticipated as the sequel to Das Boot - therefore the production preparations have been extremely intense and thorough, while also being very rewarding given the quality of creative we were able to put together. Now we're excited to open the next chapter on board U-612 and in La Rochelle and in locations across Europe with our internationally renowned actors and actresses, high calibre junior cast and acclaimed director Andreas Prochaska."
Carsten Schmidt, CEO of Sky Deutschland, added: "It's fantastic that we will start filming only a year after we announced this project. Das Boot perfectly suits our range of top class Sky Original Productions. Babylon Berlin, 8 Tage, Der Pass, Der Grenzgänger and Das Boot – series fans can only find these on Sky."
Jenna Santoianni, executive vice-president of television series at Sonar Entertainment, said: "In a time when the word 'classic' has become over-used and trivialised, Das Boot is one of those rare, true originals that without question fits the description. The film – and the book it is based on – have both earned enormous acclaim. This new production – supported by tremendous writing, an acclaimed international cast and crew, stunning locations and a budget more commonly associated with feature films - will be a fitting sequel to the iconic work that it follows."