The 13th edition of Locarno's Open Doors co-production forum to focus on four countries in the Maghreb.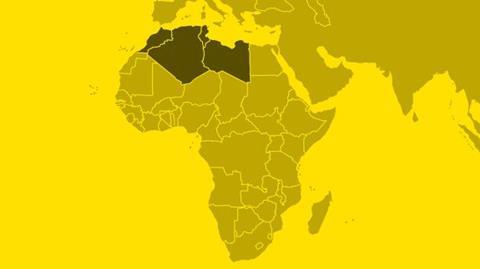 The Open Doors co-production lab will run from August 8-11, 2015 as part of the 68th Locarno Film Festival (Aug 5-15).
The festival will select 12 projects, concentrating on production from the Maghreb region - Algeria, Libya, Morocco, Tunisia - for the first time since 2005.
The Co-production Lab will bring the finalist directors and producers together with potential partners in order to encourage support for these projects to come to fruition.
In addition to enabling the selected directors and producers to meet possible co-producers, Open Doors also offers participants workshops led by experts in the film industry, held either in group session or in individual meetings.
The four-day event will conclude with awards including the Open Doors Grant, worth €40,000 ($50,000), and two prizes offered by the CNC and ARTE.
The section also benefits from the input of Alex Moussa Sawadogo, an expert in African film and director of the festival Afrikamera in Berlin.
Applications for the 2015 edition can be made at www.opendoors.pardo.ch and are reserved only for projects from the four Maghreb countries involved.