Witcher series based on bestselling books, while entire cast will return to Arrested Development.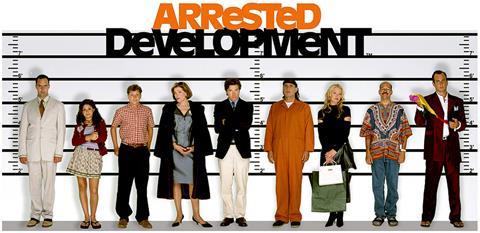 Netflix is developing and producing a new English-language drama series based on The Witcher, the fantasy saga from Polish writer Andrzej Sapkowski.
The Witcher saga is comprised of Sapkowski's eight novels and story collections that centre on "witchers", hunters who develop supernatural abilities at a young age to battle deadly monsters. The books also spawned a major video game franchise.
Andrzej Sapkowski will serve as a creative consultant on the series. Sean Daniel and Jason Brown are executive producers, along with Tomek Baginski and Jarek Sawko.
"Andrzej Sapkowski has created a rich and memorable world, at once magical and familiar," Erik Barmack, Netflix vice-president of international series, said. "We couldn't be more excited about bringing The Witcher saga to Netflix members around the world."
Meanwhile, Arrested Development will return for a fifth season on Netflix next year.
Mitchell Hurwitz and the entire series regular cast will also return, including Jason Bateman, Michael Cera, Jeffrey Tambor, Jessica Walter, Will Arnett, Tony Hale, Portia de Rossi, David Cross and Alia Shawkat.
The show that centres on Michael Bluth and his eccentric family originally aired for three seasons on Fox from 2004-2006, then moved to Netflix in 2013 for the fourth season. The fate of the show had been uncertain since then.
Mitchell Hurwitz, Brian Grazer, Ron Howard, Jim Vallely and Richie Rosenstock are executive producers on Arrested Development, and it is produced by Imagine TV and 20th Century Fox Television for Netflix.
"In talks with Netflix we all felt that stories about a narcissistic, erratically behaving family in the building business - and their desperate abuses of power - are really underrepresented on TV these days," Hurwitz said. "I am so grateful to them and to 20th TV for making this dream of mine come true in bringing the Bluths, George Sr., Lucille and the kids; Michael, Ivanka, Don Jr., Eric, George-Michael, and who am I forgetting, oh Tiffany. Did I say Tiffany? — back to the glorious stream of life."