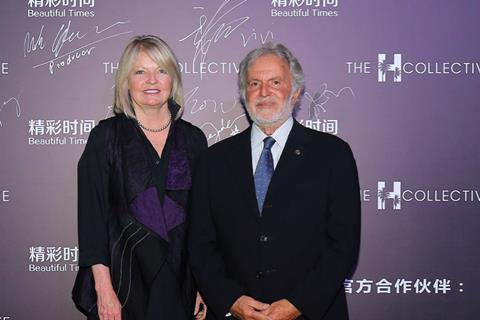 Chocolat Oscar-nominated screenwriter Robert Nelson Jacobs is adapting a feature version of the 2015 English and Chinese-language short A Children's Song for Out of the Blue Entertainment and The H Collective.
Sid Ganis will produce with his Out of the Blue Entertainment partner Nancy Hult Ganis and Kenneth Huang of Los Angeles-based The H Collective. Nic Crawley and Kent Huang serve as executive producers with Fiona Yang of Shanghai Jinghang Puwan Entertainment.
The producers are currently out to potential directors ahead of a planned production start in the US and China later this year. A Children's Song is inspired by the true story of the more than 20,000 Jews who found safe haven in Shanghai, China, at the start of the Second World War.
The feature will centre on a Chinese music student new to the US who befriends a Jewish student and trace their pasts back to the historic event after they are engulfed in a plagiarism scandal.
"Producing the short was one of the most gratifying professional experiences of my life, and its reception around the globe, especially in China, was overwhelming," Ganis said. "It was a natural progression to expand the story beyond the limits of a short, and to explore the implications and emotional experiences of the refugees and their descendants who only learn of their plight by way of a coincidence of a musical nature. We are all very excited to have such a talented writer as Robert to expand this amazing story."
The 2015 short won more than 20 film festival awards, including LA Shorts Award, Film Miami Fest, NYC Indie Film Award, Golden Panda Short Film Festival, and San Diego Jewish Film Festival, among others.