EXCLUSIVE: Shoreline Entertainment is co-producing and will be handling worldwide rights excluding Benelux at the EFM to Calach Films and Gardner & Domm's film.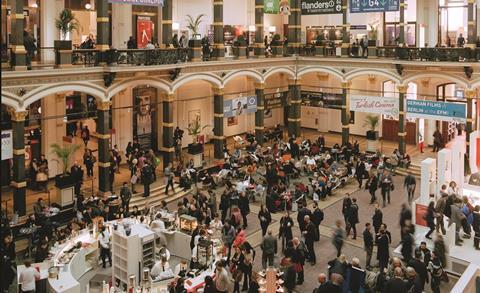 Toy Gun is described as a "fun and gritty" dark comedy about a meek young man who impulsively robs a bank to prove to his ex-wife that he is courageous and masculine.
The ensuing investigation swallows up everyone including corrupt bank executives except the protagonist.
Marco Serafini is currently shooting in Luxembourg and Belgium based on a script he wrote with Vince Villani.
Luke Allen-Gale, John Hannah, Anthony LaPaglia, Julian Sands, Federico Castelluccio, and Hana Sofia Lopes star.
Jesus Gonzalez produces and Shoreline founder and CEO Morris Ruskin is the executive producer.

"The project is a piece of myself: it tells the passionate love story of a humble gentleman, who causes spectacular damage and comical situations in a thrilling and heart-breaking fable," said Serafini.
"This is what my cinema is about – the cinema that defines my life: flamboyant, rapidly moving, magic, humorous, touching, full of breathtaking classic photography and interesting characters that I meet every day in both movies and real life."