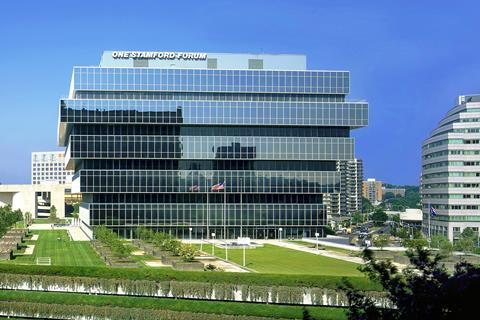 101 Studios is to fully finance and handle global distribution on a drama about the investigative reporter who took on Purdue Pharma, makers of the drug OxyContin that has been at the centre of the US opioid epidemic.
Husband-wife filmmakers Aron Gaudet and Gita Pullapilly (Beneath The Harvest Sky) will direct from a screenplay they will write based on Pulitzer Prize-winning reporter David Armstrong's research.
Over the course of four years, Armstrong discovered evidence that members of the Sackler family, sole owners of Purdue Pharma, supported Purdue's concealment of the strength and addiction risks of OxyContin.
Last month it was widely reported that when scrutiny of the opioid epidemic intensified and Purdue Pharma was fined by authorities for a misleading marketing campaign, the Sacklers redirected more than $10bn from the company into investment vehicles.
Opioid addiction is a devastating issue in the US and it has been reported that more than 400,000 Americans have died from painkiller-related overdoses since 2000.
101 Studios and Marquee Entertainment's Linda McDonough (Drive) will produce and finance the film, with David Glasser and David Hutkin of 101 Studios and Bob Yari on board as executive producers.
CAA Media Finance arranged financing for the film and brokered the deal with 101 Studios and the filmmakers.
101 Studios's first release was Alfonso Gomez-Rejon's The Current War: Director's Cut, salvaged from The Weinstein Company. Upcoming releases include Burden, Mosul, and La Belle Epoque.