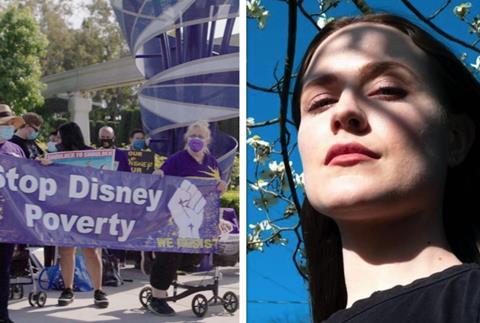 Sundance has added two documentary world premieres to the 2022 line-up – The American Dream And Other Fairy Tales directed by Abigail E. Disney and Kathleen Hughes and Amy Berg's Phoenix Rising.
Both selections will play in Special Screenings once the virtual festival gets underway on January 20.
The American Dream And Other Fairy Tales follows Disney, a documentarian and great-niece of Walt Disney, as she uses her family's story to explore wealth inequality and the American Dream. Disney and Hughes produced with Aideen Kane.
Phoenix Rising centres on actor, activist and domestic violence survivor Evan Rachel Wood as she investigates generational trauma and a culture that blames women alongside her personal recovery and moving towards naming her infamous abuser.
Sundance will premiere the first part of the two-part Phoenix Rising. Berg's documentary credits include An Open Secret about abuse of minors in the film industry and Deliver Us From Evil, which explores rape and sexual abuse by Catholic priests. Her latest film is produced by Kirsten Sheridan, Nancy Abraham and Lisa Heller.
Sundance director of programming Kim Yutani said, "These bold, compelling, provocative documentaries tell indelible stories each from a searing first person perspective that we know will spark critical dialogue."
Sundance has curated a roster 83 features from 28 countries, of which 39 of the 94 directors or 41% are first-time feature filmmakers. Fifteen of the feature films and projects were supported by Sundance Institute in development through direct granting or residency labs.