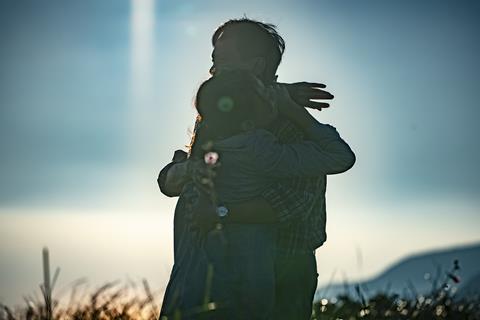 Two Taiwanese titles, Chung Mong-hong's A Sun and John Hsu's Detention, were the big winners at the 56th Golden Horse Awards in Taipei on Saturday night (November 23), each taking five prizes.
Chung's drama, about a family torn apart when the youngest son is sent to a juvenile detention centre, won in both the best narrative feature and best director categories and also took prizes for best leading actor (Chen Yi-wen), best supporting actor (Liu Kuan-ting) and best film editing (Lai Hsiu-hsiung). It also won the Audience Choice Award.
Detention, a psychological horror set during Taiwan's 'White Terror' period in the 1960s, won best new director, best adapted screenplay (Hsu, Fu Kai-ling, Chien Shih-keng), best visual effects (Renovatio Pictures, Tomi Kuo), best art direction (Wang Chih-cheng) and best original film song (The Day After Rain).
Best actress went to Yeo Yann Yann for Singaporean filmmaker Anthony Chen's Wet Season, while best supporting actress went to Taiwanese actress Winnie Chang for The Teacher. Best new performer went to Taiwanese actor Fandy Fan for We Are Champions.
This year's Golden Horse Awards did not feature any mainland Chinese entries, and very few from Hong Kong, due to China's boycott of the awards following a pro-independence comment from a Taiwanese filmmaker at last year's ceremony. Any mainland Chinese film that participates in the awards, runs the risk of being banned from the mainland China market, the second biggest in the world and by far the biggest market for Chinese-language cinema.
However, the threat of a continuing boycott did not stifle freedom of speech at last night's ceremony. Two of the award winners spoke in support of the on-going protests in Hong Kong. And when questioned by foreign media about the boycott, Ang Lee, who serves as Golden Horse executive committee chairman, gave a considered and diplomatic response.
"This is not easy to comment on, everyone knows that. Of course it's a loss, which can be seen on the red carpet or in the works participating in the film festival," said the Oscar-winning filmmaker. "Of course, the best works, I personally think that they are just as good as in previous years, we still have very good works this year.
"But our arms are always open – as long as you're a Chinese-speaking film or director, we welcome you to attend. We can't control the outside world, but as filmmakers, we are part of a big, loving family that we really cherish."
Among other winners at last night's ceremony, A Land Imagined, written and directed by Singapore's Yeo Siew-hua, won two prizes for best original screenplay and best original film score (Teo Wei-yong).
Hung Tzu-Hsuan's gangster film The Scoundrels also won two prizes – for best cinematography (Chen Ko-chin, Chen Chih-hsuan) and best action choreography (Hung Shih-hao) – while Tom Lin's The Garden Of Evening Mists took best makeup and costume design and Midi Z's Nina Wu won best sound effects.
Best documentary went to Tsai Ming-liang's Your Face, a typically minimalist work comprising 13 close-ups of men and women. Chu Hoi-ying's 3 Generations 3 Days won best live action short, while best animated short went to Fish Wang's Gold Fish. There were no nominees in the best animated feature category for the Golden Horse awards this year.
Outstanding Taiwanese Filmmaker of the Year was presented to Tang Shiang-chu, while Lifetime Achievement awards went to Wang Toon and Jimmy Wang Yu. The FIPRESCI prize went to Pei-ju Hsieh's debut feature Heavy Craving.