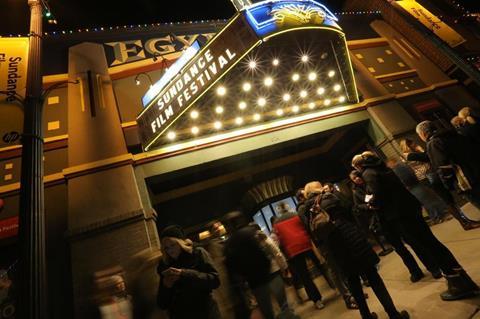 A24 and DIRECTV have acquired North American rights from Bankside Films to the supernatural horror The Hole In The Ground ahead of its world premiere in the Midnight section at Sundance next month.
Lee Cronin makes his feature directorial debut from a screenplay he co-wrote with Stephen Shields about Sarah (Seána Kerslake), who moves to the Irish countryside with her young son Chris (James Quinn Markey) and suspects something is up when he vanishes in the vicinity of a forest sinkhole and returns, seemingly unharmed, and begins to behave in a disturbing manner.
The Hole In The Ground will launch on DIRECTV and in theatres early next year. Cronin's earlier horror short Ghost Train (2013), won numerous international festival awards.
"The Hole In The Ground is a remarkable debut film, weaving suspense, terror, and supernatural folklore into a richly evocative story about the primal fears of motherhood," said A24. "We couldn't be more excited to introduce the world to its outstanding filmmaker, Lee Cronin, and to premiere it at Sundance, where we think audiences will be delighted and terrified in equal measure."
"We're very excited to premiere The Hole In The Ground at Sundance, a festival that celebrates the very best in independent film," said Tim Gibson, vice-president of video and application marketing at AT&T. "Driven by supernatural horror, this film tests audiences' fears, self-restraint and willpower."
Cronin said, "I'm buzzed to be collaborating with the wonderful people at A24 on the release of my debut feature film. They have such a great track record at putting out unique movies, and it's gonna be a real thrill to see how North American audiences respond to The Hole In The Ground."
Savage Productions presents The Hole In The Ground and producers are John Keville and Conor Barry. Lesley McKimm, Macdara Kelleher, Patrick O'Neill, Phil Hunt, Compton Ross, Stephen Kelliher, Hilary Davis, Tim Hegarty, and Tara Finegan served as executive producers.
The film is presented in association with Screen Ireland, Bankside Films, Head Gear Films and Metrol Technology, The Broadcasting Authority of Ireland, Wallimages, Voo & BETV, and The Finnish Film Foundation, and in co-production with Wrong Men and Made.