Rooney Mara, Casey Affleck supernatural drama set for August.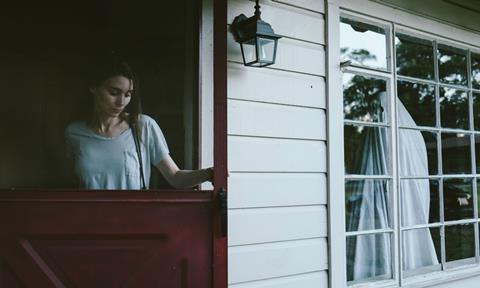 US distributor A24 is partnering with Picturehouse Entertainment for the UK release of David Lowery's A Ghost Story.
The supernatural drama, which stars Rooney Mara and Casey Affleck, has been set for August 11.
A24 picked up the film ahead of its premiere at Sundance in January. There, Screen's review called it a "small, simple story told with exquisite precision and control".
The film stars Mara as a recently bereaved widow whose husband, played by Affleck, returns to their suburban home as a white-sheeted ghost.
Toby Halbrooks, James M. Johnston and Adam Donaghey produced. David Maddox was an executive producer.
A statement from A24 said that the company was "extremely extremely excited to be getting directly involved in UK distribution".
"The UK is a vibrant and sophisticated market for cinema, and our films have consistently resonated with audiences there," the statement read.
Clare Binns, Picturehouse deputy managing director, added: "I am absolutely delighted to be working with A24 once more in bringing this utterly distinctive, wonderful film to the UK. David's films have captivated me over the past few years and A Ghost Story was one of the most memorable and haunting films I saw at Sundance."
The companies' previous collaborations include Swiss Army Man last year.