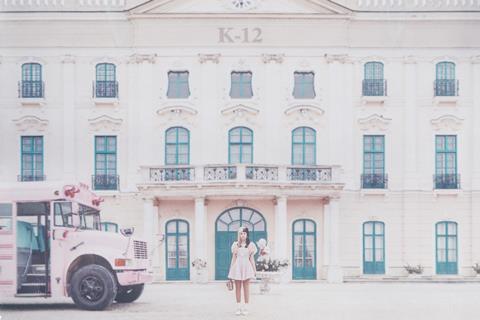 Distribution and marketing company Abramorama has quietly been selling out on a raft of international bookings for a one-night-only day-and-date release of American pop star Melanie Martinez's upcoming feature K-12.
The film is fully funded by Atlantic Records and accompanies the September release of Martinez's album of the same name. It shot on location last autumn in Budapest, Hungary and will premiere in Los Angeles on September 3 at the Arclight Cinerama Dome, followed by a global launch on September 5 day-and-date with the New York premiere that encompasses the UK, Brazil, Australia, Mexico, Spain, Canada, Italy, Argentina, Denmark, and Nicaragua and El Salvador, among others.
Abramorama sources said they had already sold out the event at the Cinemark in Brazil, and have added screenings in Brazil, Columbia, Argentina due to high demand, with more to come in Australia through Event Cinema and Village Roadshow, and Poland through Mulitkino. Cinemark in Colombia has requested to book K-12 in 19 cinemas around the country due to demand.
Martinez plays Cry Baby, a headstrong girl dispatched to a disturbing boarding school that lurks beneath a grandiose façade. The performer said, "To be able to show people what I've been working on these past few years, and to be given the opportunity to create a feature film and have full creative control over every aspect of this project is a huge blessing and I'm beyond grateful."
Martinez wrote, directed, and stars in the film, which is produced by Kimberly Stuckwisch and Tyler Zelinsky.