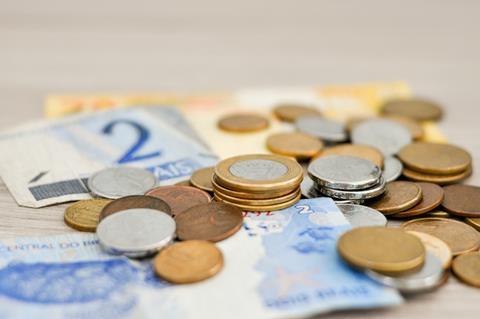 UK administrators say they have tracked down David Johnson, the head of British collections agency MM Cam, who appeared to have gone missing since the start of the year despite the company owing US and European filmmakers and investors sums allegedly totalling in the seven-figure range.
Lawyers met Johnson at his UK residence on Thursday (18), after many months of frustration for sales agents, producers, financiers and film commissions, all of whom told Screen they had not had a reply to their requests for payment. In some cases the radio silence dates back to October 2018.
MM Cam went into administration earlier this month after Ryan Kampe of New York-based sales agent Visit Films petitioned the High Court in London in a bid to protect and reallocate funds for profit participants placed in trust by MM Cam on more than 100 films. Law firm Kingston Smith & Partners was appointed administrator and thus far has succeeded in freezing more than $1.1m in MM Cam funds after contacting the company's known bankers in the UK (Lloyds Bank and Coutts & Co.) and USA (East West Bank).
The administrator has set up accounts in the UK to transfer funds from MM Cam's accounts with Lloyds Bank amounting to £876,000 ($1.1m), and is seeking to do the same with money held by Coutts & Co. The process is likely to be an arduous one, and Kingston Smith & Partners has appealed to all potential creditors to come forward with information. It is understood MM Cam's accounts with East West in the US have also been frozen, however that bank will only reveal details of amounts once the administrator's UK court order is recognised by the US courts.
A potential breakthrough occurred on Thursday when a lawyer from Kingston Smith & Partners visited Johnson's UK residence and met the businessman there, before seizing MM Cam's computer records. Johnson is understood to have agreed to attend the offices of Kingston Smith & Partners on Monday (22) and assist in the process of reconciling accounts and allocating funds to creditors.
Johnson took control of MM Cam after he effected a management buyout of the collections business of his former employer, London-based Compact Media, after that company was acquired in late 2016 by Ole Media Management. He ran MM Cam for several years but late last year became increasingly hard to reach, according to sources who had dealings with the collections agency. In recent months Screen made numerous attempts to contact the businessman by phone and email but to no avail.
Follow-up phone calls and an email to Johnson on Friday (19) either went unreturned or reached a number that was no longer in service.
Visit Films' Kampe has been campaigning for months for MM Cam to fulfil its obligations. Collections agencies are responsible for dispersing money to profit participants once payments come in from international distributors. Kampe estimates MM Cam owes money to Visit and its filmmaking partners on close to 100 titles on the company's slate. At time of writing it was too early to say exactly how much money MM Cam owes to all concerned parties.
"Visit has attempted for financial transparency since the inception of the company," said Kampe. "A big part of that transparency is having a financial partner (collection account) that can be relied on to provide a basic and necessary function of the collections process. This shouldn't be rocket science. Money comes in, a percentage is taken out, the rest is allocated according to a schedule. MM Cam has so grossly mismanaged this process that it has been astounding to witness. I am glad that together with Kingston Smith, we have moved forward in the process of reclaiming the money that is owed to our 200 filmmaking teams."
David Robert Mitchell's 2014 Cannes Critics' Week selection and Deauville Film Festival winner It Follows is one of many films affected by the saga. Producer David Kaplan of Animal Kingdom told Screen he was shocked by the situation. "Collection agents play such a critical role in the management of a film's proceeds – and are just so commonplace on indies – that to have such a wide sweeping breach of trust makes it hard not to have one's confidence in what's thought of custom, deeply shaken."
Mynette Louie, who served as executive producer on Toronto 2016 selection Buster's Mal Heart that sold to Well Go USA and Netflix, said the film is owed more than $100,000. "We last heard from MM CAM in February 2019 that our next distribution would be paid out in March," said Louie. "But we still have not received that payment, and we haven't gotten any responses to our inquiries since then. They are still holding on to a significant amount of our money, and we're trying to get it back soon."
Maze producer Jane Doolan of Mammoth Films is another producer awaiting payment from MM Cam and has tried to contact the company since early this year. After working in the film industry for the more than 30 years, Doolan said she had ever experienced such behaviour from a collections agency. "It's the last thing you would expect."
Other sales agencies and filmmakers owed significant sums of money have relayed similar stories of woe to Screen on condition of anonymity.
In an email to Screen last month, Compact Media general counsel Jane Hyndman explained, "Until 2016 both Compact Collections and MMCAM were owned by Lyceum Capital. At that point in time, Compact was sold to Anthem Entertainment and MMCAM was sold to a different buyer. The two companies have been in separate ownership since 2016 and not linked in any way."