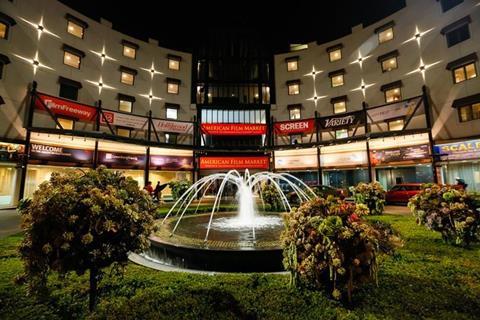 Industry programming at this year's 40th anniversary edition of the AFM will feature for the first time a half-day television conference and a session on ad-supported video on demand (AVOD).
Paramount Pictures' in-house XR expert and futurist Ted Schilowitz will deliver the opening state of the industry keynote for the half-day Immersive Summit presented by Winston Baker on November 9. After the keynote there will be three XR panels covering topics from storytelling to monetisation.
The market, set to run in Santa Monica from November 6-13, will include more than 50 panels, roundtables and presentations with industry professionals and academics alongside industry screenings and the cornerstone trade activity.
The Distribution Conference on November 12 will feature The Rise Of AVOD panel when confirmed speakers will be Gunpowder & Sky president Floris Bauer, Pluto TV chief business officer Jeff Shultz, Tubi TV chief content officer Adam Lewinson, Vudu senior director of AVOD Julian Franco, and Xumo vice-president of partnerships and programming Anthony Layser.
The half-day Television Conference on November 11 will include two panels examining the growing number of opportunities for feature-length programming and made-for-TV movies with TV networks and platforms.
Initial panellists include producer Debra Martin Chase, The Asylum partner Paul Bales, The History Channel vice-president of development and programming Michael Stiller, MarVista Entertainment COO Tony Vassiliadis, Motion Picture Corporation of America CEO Brad Krevoy, and Pierre David, who currently serves as chief strategy advisor and producer at ReelOne/Lance Entertainment.
Click here for the full line-up of sessions at AFM 2019.