EXCLUSIVE: Sy stars as a conman doctor in the revival of the classic French satire; TF1 is handling sales.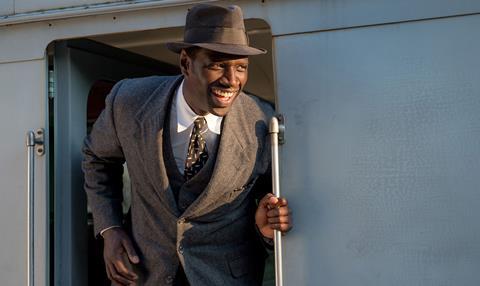 French actor Omar Sy stars in Dr. Knock as a conman doctor who convinces the healthy inhabitants of a small French village they are suffering from previously undiagnosed illnesses to bump up his earnings.
The French-language feature, which is in post-production, is a big screen revival of French playwright Jules Romains 1923 satire Knock ou le Triomphe de la médecine.
It was previously adapted for cinema by Guy Lefranc in 1951 in a version starring renowned French actor Louis Jouvet.
Lorraine Lévy directed the new version, budgeted at €12m and produced by Olivier Delbosc and Marc Missonnier. TF1 Studio has kicked off sales at the AFM where it is premiering a first promo.
Intouchables star Sy – who now divides his time between Paris and Los Angeles – is soon to be seen in Ron Howard's Inferno and French director Hugo Gélin's Two Is A Family.