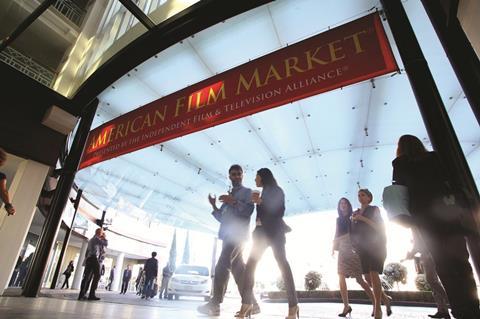 AFM top brass have announced the line-up of speakers for the conferences, roundtables, and workshops set to take place from November 1–8.
The week-long market will include a two-part finance conference that examines the future of global film finance and producing studio films with independent budgets, in addition to a pitching conference, a production conference exploring the pre-sales marketplace, and a distribution conference. Five roundtables and two writers' workshop sessions round out the American Film Market's schedule.
Notable industry leaders confirmed to speak or moderate at the market include: Focus Features head of acquisitions and co-productions Kiska Higgs; OddLot Entertainment COO Adrian Alperovich; Alexis Garcia of Endeavor Content; Cornerstone Films co-president Alison Thompson; Netflix director of content acquisition Ian Bricke; and Covert Media CEO Paul Hanson.
Actress and producer Geena Davis, director Jen McGowan, producer Lisa Remington, director Neema Barnette, and Wendy Calhoun, writer-producer of Empire, Nashville, and Justified, will also take part.
For full information click here.