EXCLUSIVE: Negotiations underway for Urban to star in thriller, Brenton Thwaites already on board.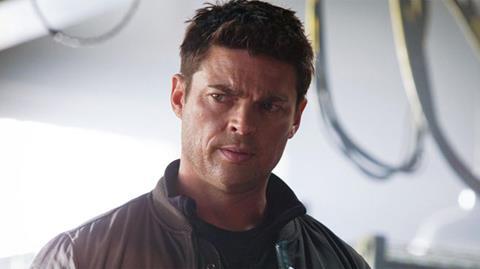 Karl Urban is in negotiations to join Brenton Thwaites in the thriller Entry Level, which 13 Films president Tannaz Anisi and her team represent for international sales at market.
Franck Khalfoun is preparing to direct the film about a young man who awakens in a high-security office building and is forced to complete a series of dangerous tasks that implicate him in a deadly crime with global consequences.
Urban will play the head of the building's security team who engages with the man in a game of cat-and-mouse. Benjamin Hurley wrote the screenplay.
Craig Perry and Sheila Taylor are producing for Practical Pictures with Tom Butterfield of Content Media. Dan Spilo of Industry Entertainment will serve as executive producer.
Production on Entry Level is scheduled for the first quarter of 2017 and the thriller has qualified for the California Film Commission's film and TV tax credit. The producers retain US rights.
"Karl Urban's ability to present a smart, gritty character who is shaded with humanity makes him the ideal person for this role," said Taylor. "We couldn't imagine a better foil for our film, and cannot wait to watch his character race against the clock as he puts the pieces together."
"Karl Urban is one of the film industry's most exciting actors having played a number of iconic roles in recent times," said Anisi. "He brings a level of gravitas and suspense to all of his performances and has a proven track record of playing versatile and commanding characters. Karl is perfect to bring this heart racing chase film to life."