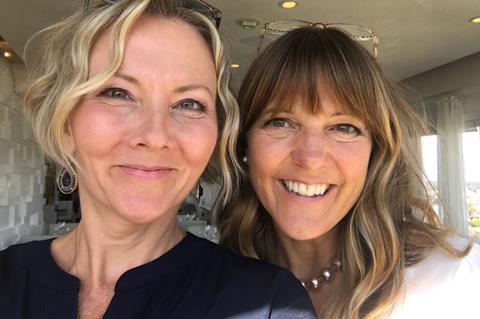 Jennifer Julian and Holly Payberg have launched June Bug Pictures after two consecutive years of runner-up wins at the AFM Pitch Conference.
Producer and partner Julian pitched Free Hunter this year, which centres on the first and greatest female fighter pilot in history. In 2016 she pitched Marlene, about 1920s German cabaret star and Hollywood film icon Marlene Dietrich.
Judges included producer Cassian Elwes, Virgin Produced president of worldwide production and acquisitions Tobin Armbrust, and instructor and consultant of On The Page Pilar Alessandra. Julian finished the competition in second place out of 21 live pitches and more than 85 entrants.
Both projects are being packaged by Jon Levin at Roar, with production counsel handled by Ann Clark at Greenberg-Traurig. The companies plan to begin production in mid-2018.
June Bug was launched with the goal of developing inspired, thought-provoking, female-driven content for film, television and the digital space. "Like June bugs, we are curious creatures, deeply inquisitive and just a little bit lovingly in your face, especially when shepherding the stories we believe in. At a time when this important shake-up is happening in Hollywood, we're proud knowing we do what we do with enthusiasm and integrity," Julian said.
Payberg makes up the comedy half of the LA-based boutique production team. Along with their two aforementioned feature projects, June Bug is developing an additional feature film, four TV series, and one digital series.
"There's an endless stream of female hero stories left unexplored. At June Bug we intend to do our part to help change that," Payberg said.
Julian's background is in creative development, writing and stage performance. She first performed at Carnegie Hall and has worked alongside Robin Williams, Art Garfunkel, Mike Nichols, and more. She became a published academic author and began extensive research on Dietrich, ultimately securing a Fulbright scholarship. Her screenplay for Marlene finished in the top 5% of applicants for the Academy Nicholl Fellowship.
Payberg is a writer, director, and producer. Her career began at Nickelodeon studios. She previously served as director of development for Signature Pictures. In 2006 she made the shift to original content. Her credits include The Guardians, The Sex Trade, and Feathers.